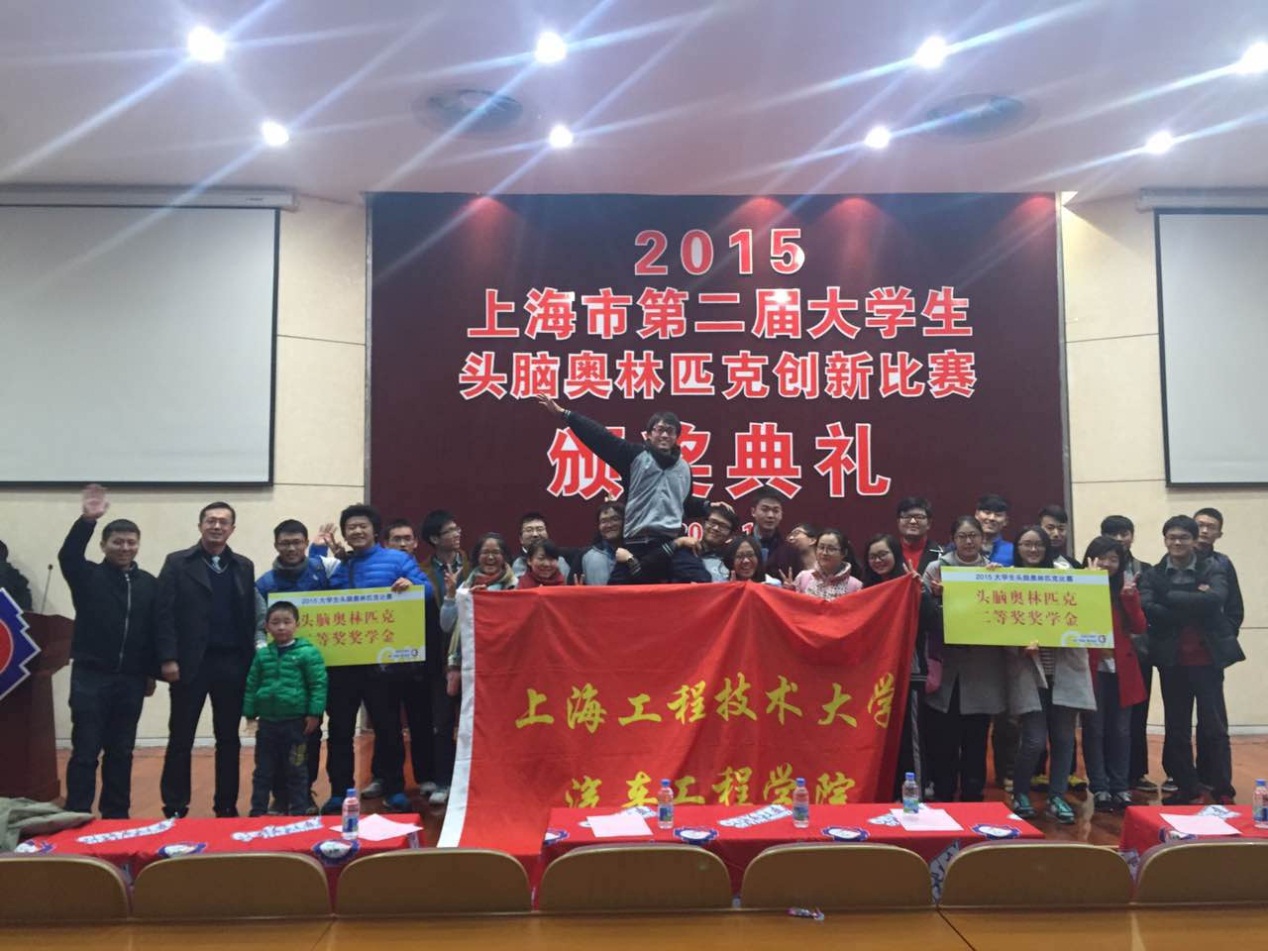 On December 6, six teams from Automobile Engineering School of our university participated in 2015 Shanghai College Students Odyssey of the Mind Innovation Tournament (OM Tournament). After seven hours' intense competition, two teams from our university have won two second prizes.
This time the tournament was jointly held by China Shanghai Odyssey of the Mind Association, Shanghai Science and Art Education Center and Shanghai Education Press Headquarters; 72 student teams from 15 universities (including Shanghai Jiaotong University, Tongji University, Donghua University, Shanghai University of Science and Technology, East China University of Technology, etc.) participated in the "Odyssey of the Mind" Tournament in Chen Ruiqiu Building, Minhang Campus of Shanghai Jiaotong University. This tournament is divided into four tasks, namely, language, manual operations, language mixed with manual operations and project. The participating teams are divided into A and B groups at the same time. Each team must undertake the four tasks. Then their rankings are listed after calculation of their respective total scores (the full score of each task is 100). The awards are as follows: two teams win the first prize; four teams the second prize and six teams the third prize.
The leaders of Automotive Engineering School attached great importance to the preparation of the OM tournament. They not only provided the venue and tools/equipments for trainings, but also selected experienced teachers, Deputy Secretary Ma Jianli and Teacher Huang Shichao as the team instructors. The instructors provided the student teams with guidance related to practical operations, response language performance and prior-tournament psychology. During the preparation for and in the course of tournament, Automotive Engineering School and the logistics department gave a great deal of assistance and contributed a lot to the good results of the participating students.
By participating in this tournament, Students have more understanding about the purpose and connotations of the OM tournament, developed their capabilities of teamwork collaboration and problem solution, and come to know the importance of exchange, learning and sharing. The good results came out uneasily and owe a lot to the widespread transmission of the innovative talents cultivation and innovative climate fostering concepts by SUES. With the great efforts of generation after generation of SUES OM participants, SUE's students are bound to break through themselves and bring greater honors to the University.