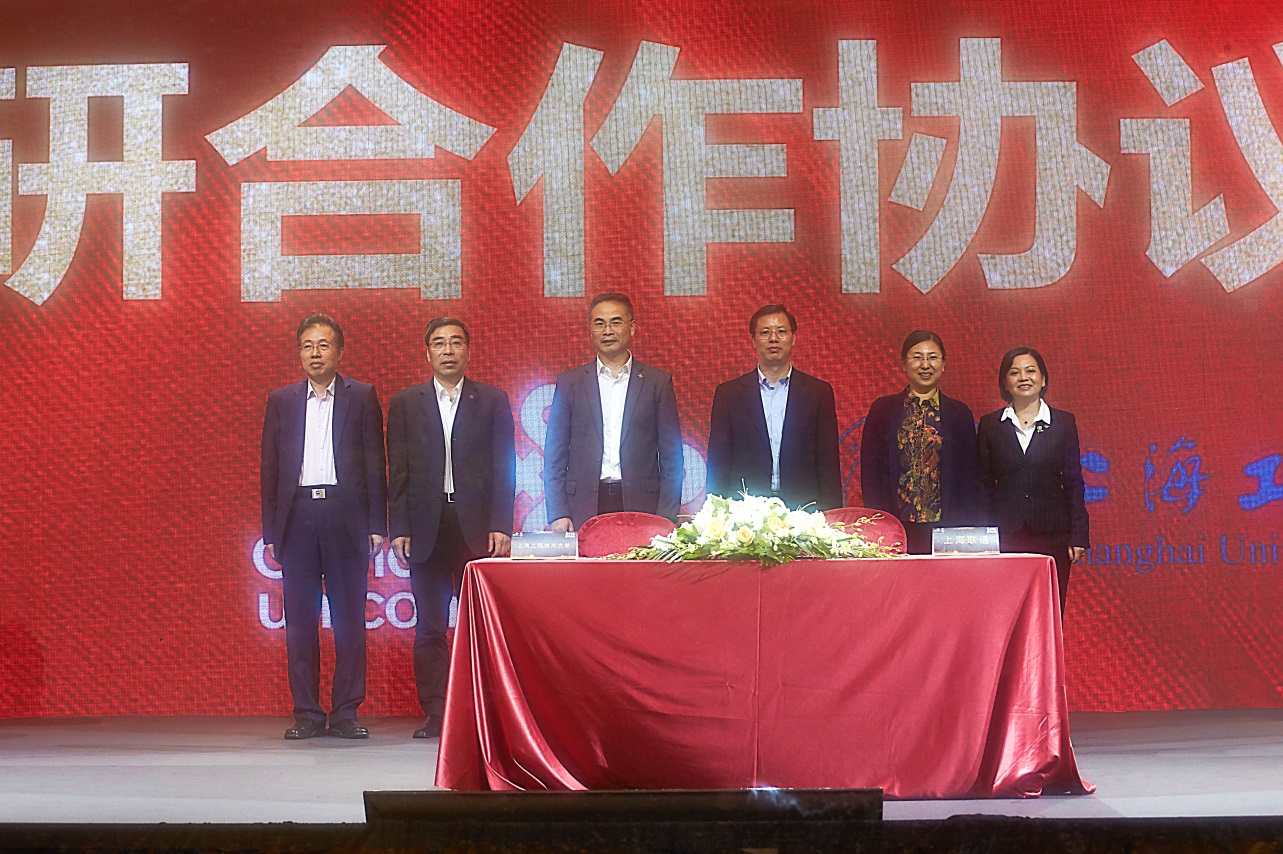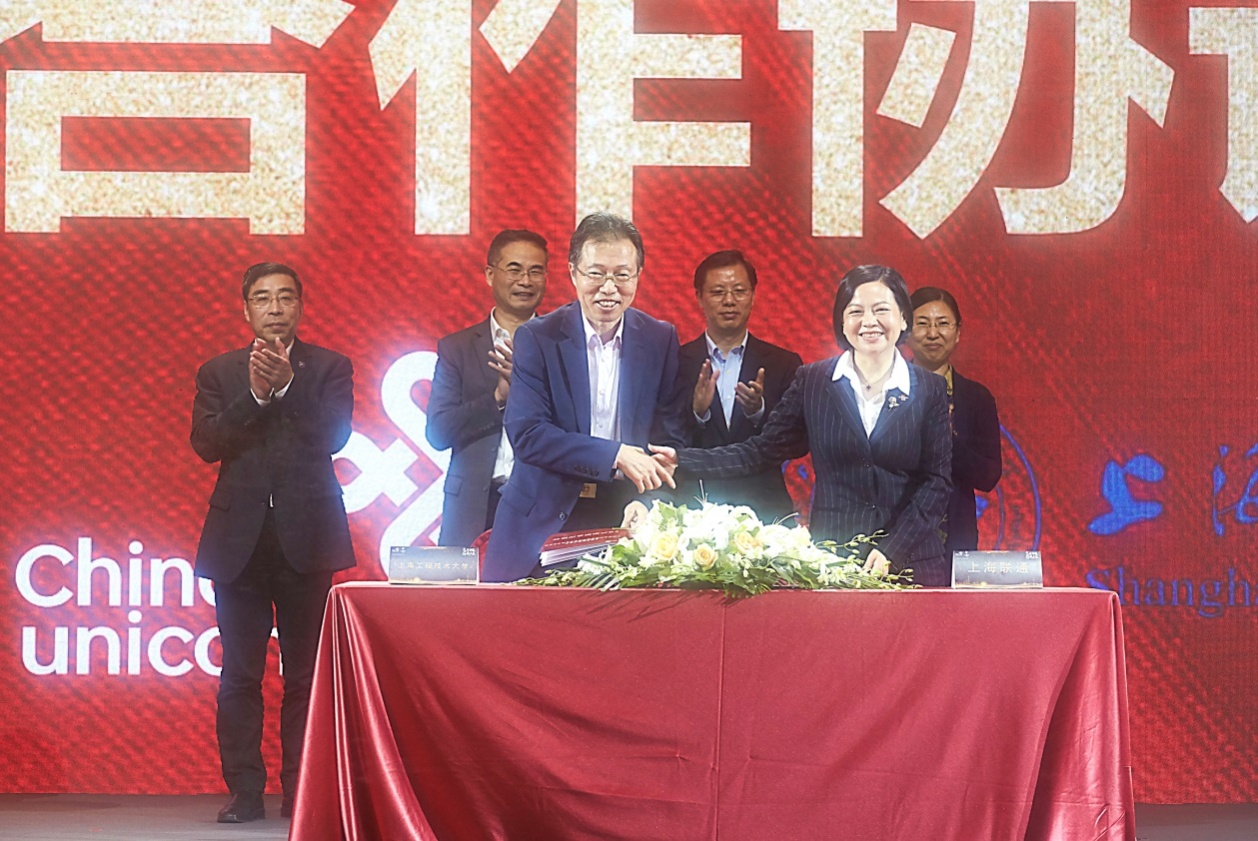 On the afternoon of November 28, the 5G summit of Shanghai Unicom with the theme of 5 imagination, G to the future was held in Shanghai Center. Xia Jianguo, president of SUES, attended the summit and witnessed the signing ceremony. Professor Wang Guozhong, executive vice President of the Institute of Artificial Intelligence Industry of SUES, and Ms. Dai Ling, Vice President of the Shanghai branch of China Unicom signed the 5G Enterprise-University-Research Cooperation Agreement. The two parties jointly established the Joint Innovation Laboratory of 5G + Artificial Intelligence Application . Heads of the Scientific Research Office and the Information Office attended the summit.
At present, 5G has six industrial application scenarios, including smart city, smart medical care, unmanned vehicle, industrial Internet, uav, AR/VR and so on. Shanghai Unicom will establish 5G experimental network in Songjiang university town, with which our university takes the lead in cooperation. Combined with China Unicom's IPTV operation experience and SUES's scientific and technological achievements in codec, the research cooperation based on 5G+8K+AVS 2.0+DRM was carried out around the technical application requirements of 8K video in codec, digital copyright protection, video AI and big data. Based on 5G network characteristics, 5G ultra-hd video application is expanded from video display to industrial application. Combined with SUES's requirements for the layout of disciplines such as aviation, urban railway and machinery, the laboratory will carry out research and development of relevant application service scenarios.
The establishment of Joint Innovation Laboratory of 5G + Artificial Intelligence Application can significantly improve the informatization construction of SUES.At the same time, it plays a significant role in promoting the scientific research and development of SUES, and is also an important starting point for SUES to undertake the big project.