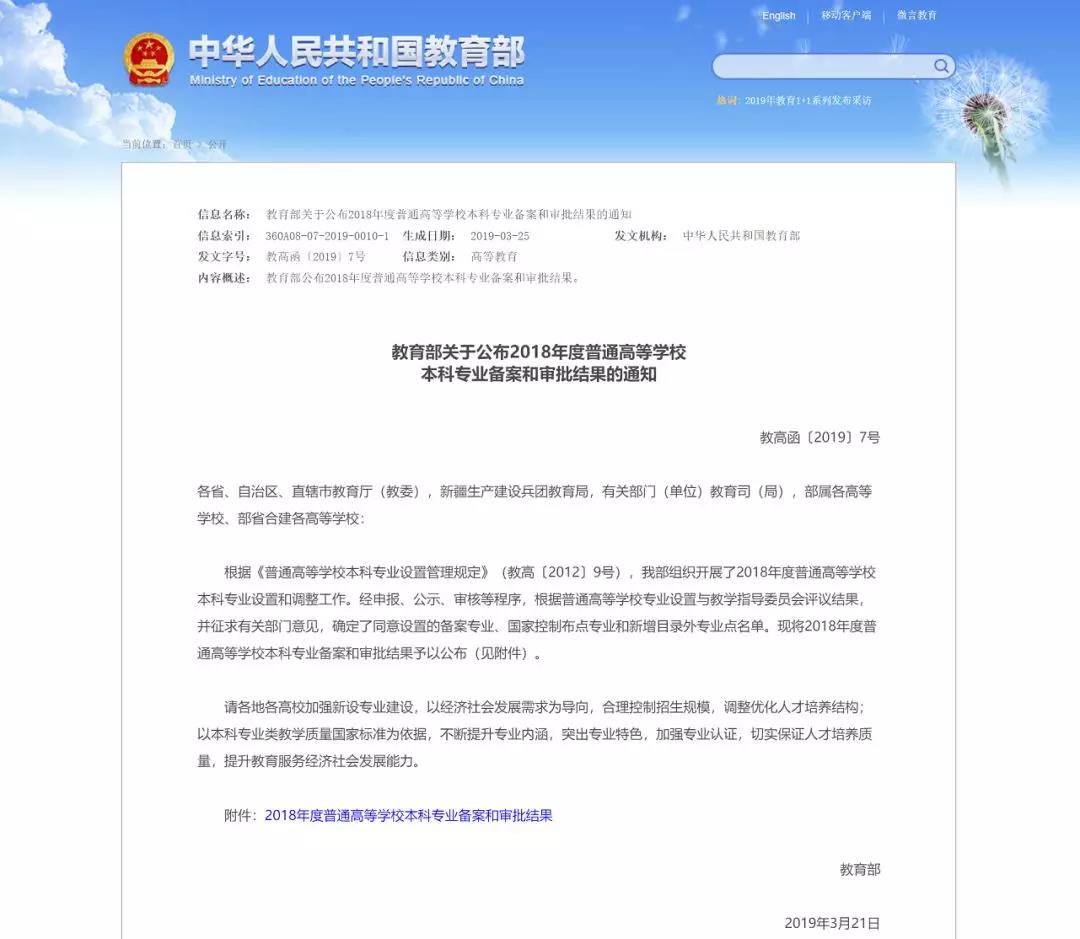 Recently, the application of two new bachelor's degree programs of SUES, namely Aviation Manufacturing and Engineering and Data Computing and Applications were accredited by the Ministry of Education (The letter of Approval of MOE No. 7, 2019). The establishment of Data Computing and Applications, an applied science degree program in mathematics, has marked SUES's success in building the very first science discipline in this area, which filled a gap in tertiary education in China.
Aviation Manufacturing and Engineering is a new major in the School of Air Transportation, based on years of experience of the current running major, Transportation (Aviation Equipment Maintenance). It is a successful attempt in fulfilling the requirements of National Teaching Standard for Universities and Colleges and the new major intends to cultivate applied engineers and technicians specified in various fields, including aviation manufacturing and aviation equipment maintenance.
The fulfilment of new national strategies and regional goals calls for young talents. In answer to the urgent and essential goals including the Innovation-driven Development, ten-year national plan "Made in China 2015" and Shanghai's building "international economic, financial, trade, shipping and innovation center", the new major in Data Computing and Applications is founded. After four-year education, students are expected to be trained into versatile applied engineering specialists who: excel in modern mathematics, statistics, and information technology, and have a deep understanding of relevant theories and applied engineering.
The establishment of these two majors is a great step to meet the new demand of social and economic development. It reflects SUES's endeavor to adjust and optimize disciplines, accelerate the process of constructing new engineering majors and eventually become a banner of China's higher engineering education on the road of connotative development. SUES will take a more solid step in streamlining teaching resources and continue to rewrite the SUES' brilliant history by building a first-class domestic high-level modern engineering application-oriented university.
Translator: Shi Huijing