According to the requirements of the Ministry of Education, in order to give full play to the leading role of advanced models and create a good environment for the healthy growth of college students in the whole society, a total of 10 2018 Shanghai University Students of the Year were selected through recommendation, on-site investigation and expert evaluation. Wu Hao, an undergraduate student of School of Management, was named as one of the 2018 Shanghai University Student of the Year.
List of "2018 Shanghai University Student of the Year"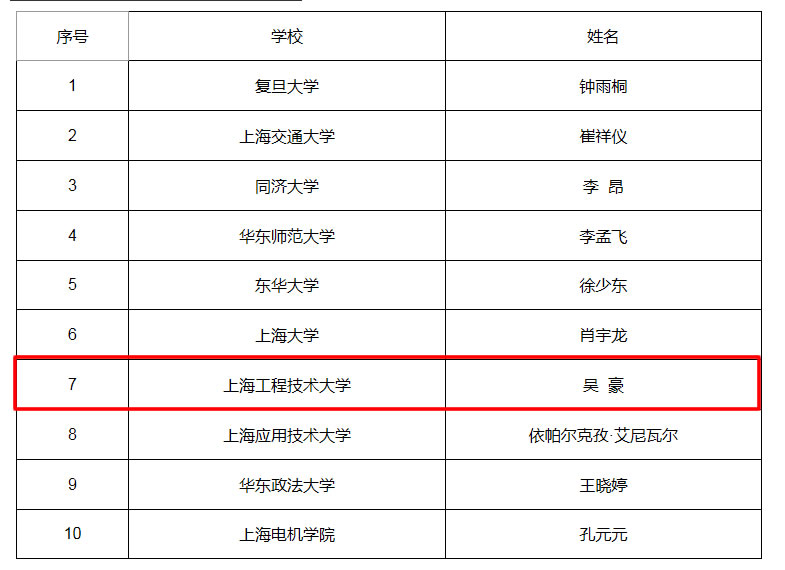 Shanghai University of Engineering Science Wu Hao
1. Basic information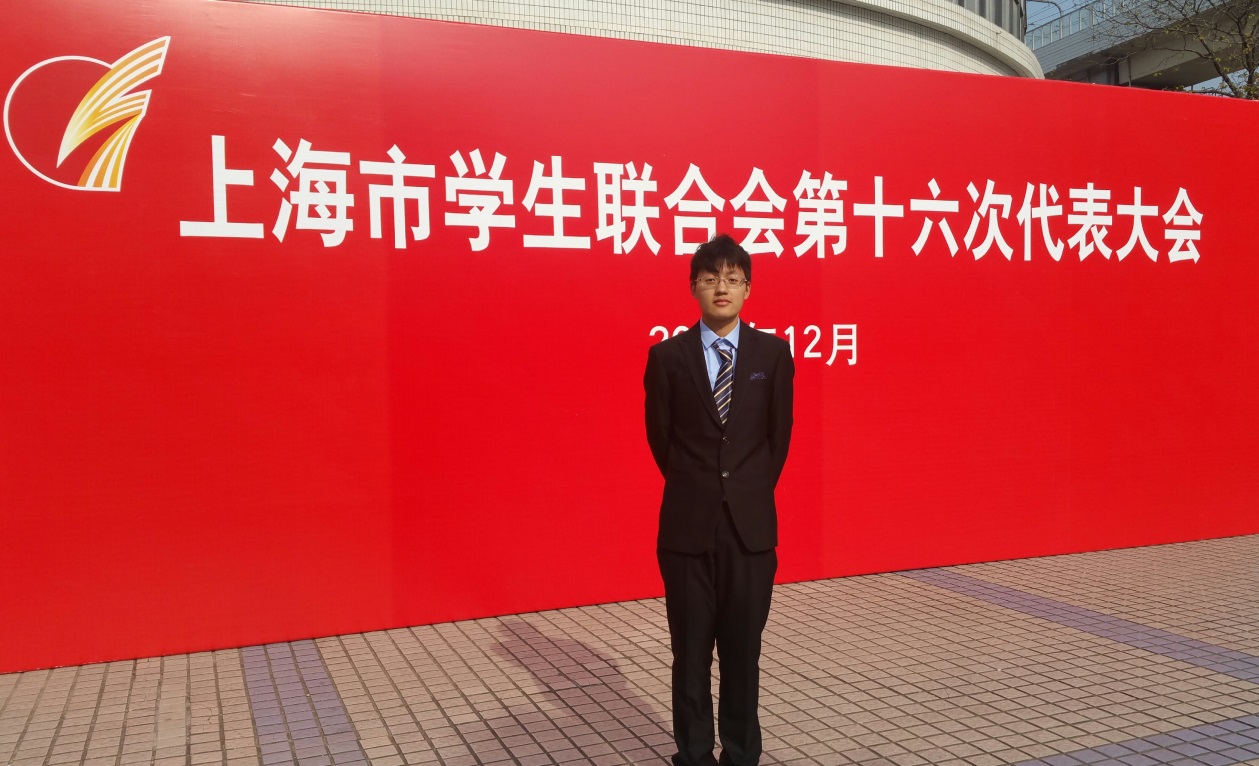 Wu Hao, male, Han Chinese, born in June 1996, is a member of the Communist Youth League. He is currently an undergraduate majoring in finance at the School of Management, Shanghai University of Engineering Science. He is a devotee of environmental protection and an enthusiast of urban development, a member of ecological society of china, a member of China Youth Research Association, and a volunteer of municipal solid waste classification in Shanghai. He is also a participant in social governance and a member of the Chinese Poetry Society. He is a two-time winner of the Shanghai Outstanding People's Proposal Award, a winner of the Shanghai Top Ten Environmental Protection Golden Ideas Award, and a national candidate for good youth in 2019.
2. Featured stories and honors
Garbage Classification Advice and Practice
Public welfare volunteer of garbage classification. As early as the end of 2016, Wu Hao began to pay attention to the problem of garbage classification. A volunteer experience in cleaning and monitoring nine sections of sand marine garbage allowed him to witness with his own eyes the pollution of urban domestic garbage to the marine environment, which prompted him to reflect on how people and the environment can live in harmony in the development process and what can be done for this as a university student. In the end, he found this key-garbage classification. He believes that garbage can be converted into public resources to the greatest extent through classification management, improving the quality of ecological environment and increasing the resource value and economic value of garbage.
Combination of knowledge and action to trace the root of the problem. In order to deepen his understanding of garbage classification, he has carried out research on knowledge and action. In 2017, he conducted research in communities, streets, and garbage collection stations in 16 districts of Shanghai to form a research report on the status and problems of Shanghai garbage classification. In March 2017, he took part in an 8-hour Where will the Garbage go activity to experience the life of sanitation workers, and had real first-hand information on how to classify and dispose of garbage. Through investigation and analysis, he believes that the main problem of garbage classification in Shanghai lies not in the wishes of the citizens, but in the lack of knowledge of garbage classification. Therefore, the government should strengthen publicity and guidance.
Advocation and contribution to social governance. In May 2018, referring to overseas experience, Wu Hao suggested that government departments should print and distribute environmental protection manuals. The manuals should include garbage classification maps and list the corresponding classification and delivery methods of common garbage in life. He also suggested that an electronic version of the manual should be simultaneously produced and posted on the garbage bin room of the community in the form of two-dimensional codes to expand publicity and promotion. The proposal was rated as Shanghai's Top Ten Environmental Protection Golden Ideas and was reported by various media so much that garbage classification became the most concerned topic. Since then, he has continued to pay attention to people's livelihood, making contributions to social governance issues such as the renovation of old residential areas, the 13th Five-Year Plan for districts and counties, and the improvement of the lighting environment in primary and secondary schools. He has also been invited to attend a special face-to-face event of the Communist Youth League Central Committee in Beijing 2018 with NPC deputies and CPPCC members to speak on behalf of emerging youth groups.
As an ordinary university student, Wu Hao actively participates in social governance, shares the same breath and fate with social development, and shoulders the responsibility of social construction in the new era. He is worthy of being a model for contemporary university students.