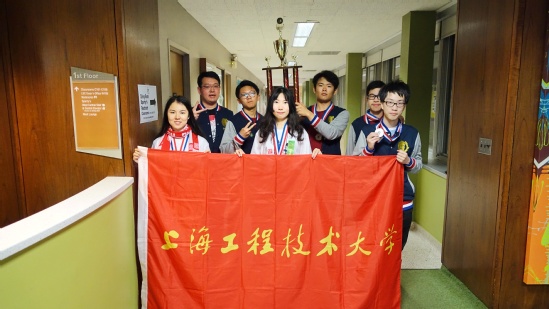 On May 23, more than 900 teams from 16 countries and regions and over 6,000 creative young people good at problem solving participated in the 40th Odyssey of the Mind (OM) World Finals at Michigan State University. In this grand innovation competition, our school team supported a weight of 910 pounds (about 412,769 grams) object with a light wooden structure of 15 grams, which was unanimously recognized by the judges on the spot and won the honor of runner-up of university groups in the World Finals.
Odyssey of the Mind (OM) is an international event to foster creativity among young people. There are no standard answers to the questions posed at OM, and each solution is unique. When solving problems, students can put their interests, knowledge and skills into practice. This year marks the 32nd anniversary of China's OM, which has been expanded from Shanghai to 14 cities across the country. This year, 58 teams from the Chinese mainland participated in Odyssey of the Mind World Finals, the most ever.
Students from the School of Mechanical and Automotive Engineering, the school of Air Transportation, and the school of Urban Rail Transit experienced a 17-hour journey, and immediately began to assemble props for the competition upon arriving at Michigan State University regardless of the time difference. In order to ensure that all links are secure, the students carefully debug the props in the competition and repeatedly weigh the terms and expressions of English presentation needed in the competition.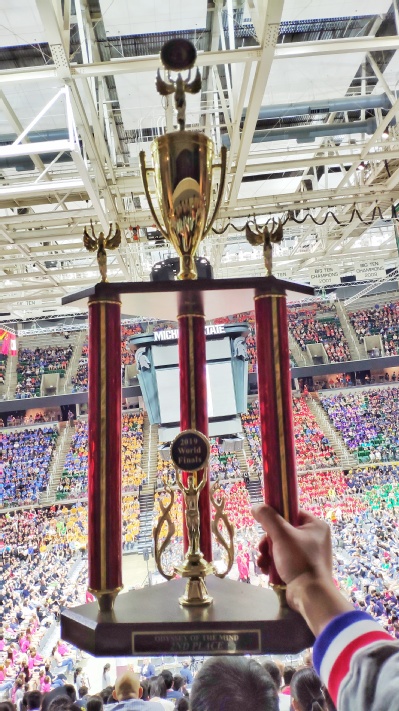 The students cherish this rare opportunity to communicate with others, and it is not easy for them to make such achievements. In the face of the competition, they overcame difficulties and made elaborate preparations for eight months. During the Spring Festival, they returned to school in advance to prepare for the national competition. After successfully advancing to the world finals, they pulled the props down and started over again, talked about revising the script, buying materials, making and perfecting props until the last night before the game. During the preparation for the competition, the university leaders gave great support, and the Youth League Committee, Engineering Training Center, International Exchange Office and relevant colleges gave their full efforts to help students improve their works and eventually win world awards. Through this competition, the students have broadened their international horizons and realized the importance of communication, learning and sharing. Meanwhile, their team spirit, innovative consciousness and practical ability have been improved to a higher standard.