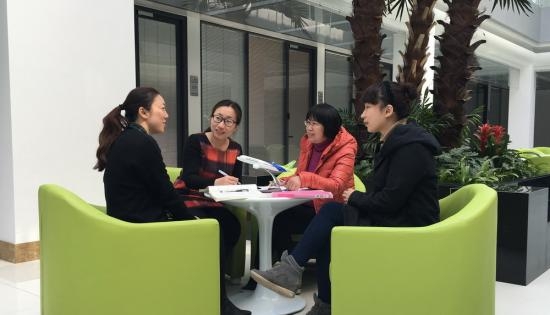 Editor's notes: Our University is committed to promoting construction of specialty courses, exploring new forms and approaches of practical teaching practice; The Course "Aviation Walk" is selected by Ministry of Education in 2016 as National Fine-designed Video Course. The educational reform will be strengthened continuously so as to create specialty majors and specialty courses and contribute to construction of a modern engineering science university with applied characteristics. We are expecting more gains.
Recently, the Ministry of Education has announced the list of 2016 National Fine-designed Video Course. The course "Aviation Walk" taught by Kuang Jianghong, Du Lijuan, Lv Hongyan and Gu Ying from School of Air Transport and School of Flight was successfully selected as National Fine-designed Video Course.
Construction of National Fine-designed Video Course was commenced at the end of 2013 as important contents and the main part of Higher Education Institution Teaching Quality and Teaching Reform Project within the 12th Five Years. The project aims to cultivate students' self-taught habit through internet. The open video courses, together with online study and classroom teachings are used for students to improve the quality of teaching.
In 2015, the course "Aviation Walk" was open to the public in the form of " Chinese University Open Video Course" on the iCourses website of the Ministry of Education and Netease. The video course has gained wide acclaim from teachers and students since being online.