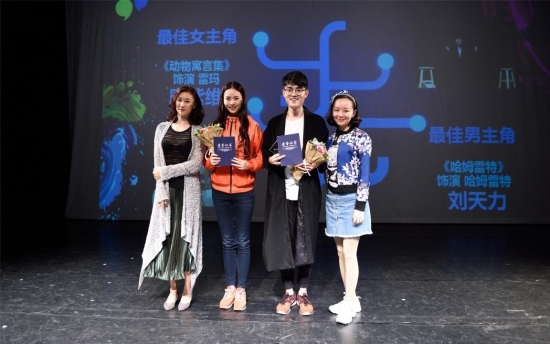 On May 22, good news came from the Awards Ceremony of 13th Shanghai College Students Drama Festival: the short adopted play of Hamlet • Superfluous Man performed by the drama team from our University outstood from 46 plays and won the first prize in the short play contest. Liu Tianli, a student from School of Automotive Engineering acted as hero in the short play and won the best actor; Zhang Siwen from School of Management won an excellent performance award. Our University won the outstanding organization award.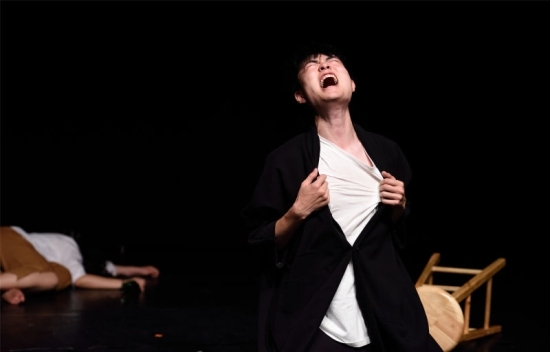 Shanghai College Students Drama Festival has been annually held for 13 times since 2004. It takes a half year from the commencement to end of the event. The crew and logistics planners, nearly one thousand in total, participated into the event. More than ten thousand audience watched the performances, which influenced various colleges and universities in Shanghai. 46 plays from Shanghai's colleges and universities were enrolled to participate in the contest. And the first, second and third prize have respectively been awarded to only one long play and one short play.
Since its establishment in 2003, our University's drama team have compiled and rehearsed numerous sketches, short plays, large multi-act play, including more than ten original works and nearly ten classical works. The team was ever invited to participate in the 2nd Wuzhen Theatre Festival. Members of the team have been nominated for the best director, best actor, best actress, best supporting actress and outstanding performance Award and won related awards for several times. The award-winning play Hamlet • Superfluous Man is a participating work of "Shakespeare & Tang Xianzu". With the concept of "Superfluous Man", Director Tang Zhiwei gives another interpretation to Hamlet. By virtue of only simple stage setting, Hamlet • Surplus Man displays flexible and forceful performance.