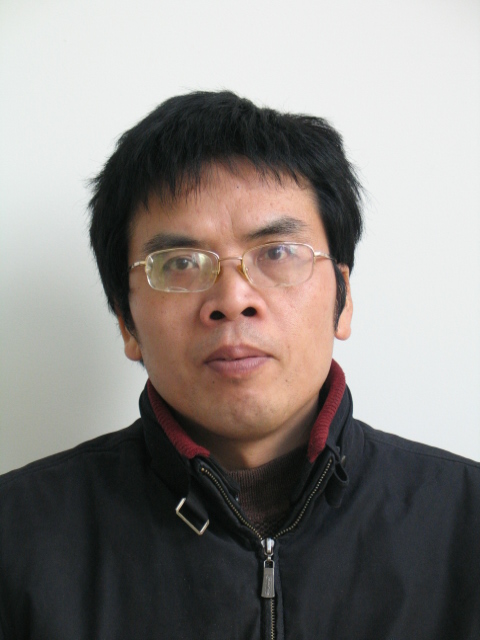 Personal Information
Lei Juyang, male, Doctor, awarded from Shanghai Jiaotong university. Associate Professor, College of Mechanical Engineering, Shanghai University of Engineering Science. 0802, +86-21-67791178, leijuyang@sina.com.
Research Fields
I am mainly interested in bayesian network, nonparametric bayes and distributed control system. I have deep basic theory and application ability of bayesian knowledge expression, bayesian inference, bayesian model selection, Dirichlet process and Gaussian process. Recently I focus on research and teaching in intelligent control, pattern recgnization and distributed control system. There are five papers published in core periodicals at home and abroad.
Research Achievements
Papers:
1. Juyang Lei,Speech enhancement based on Chinese restaurant process. Journal of Shanghai Jiaotong university.2013.4.
2.Juyang Lei,Study on inference of Markov chain Monte Carlo based on BIC,Electric machines &control application,2011,12.
3. Juyang Lei, Ke Huang , Haixiang Xu, Xizhi Shi. Infinite-dimensional sampling inference algorithm for linear dynamic system. Neurocomputing, 2009, 72(4-6):1307-1311.(SCI.)
4. Juyang Lei, StudyonhybridsamplinginferenceforDirichletprocessmixtureofGaussianprocessmodel,Journal of Shanghai Jiaotong University,2010.2.
5. Juyang Lei,Block sampling inference algorithm of Kalman smoothing for linear system, Journal of Shanghai Jiaotong University,08,2008.
Projects:
1. Structure learning for dynamic system ,Shanghai science and technology commission 2009
2. Study on Maneuvering target tracking,initial funding of Shanghai Univ. of Engineering Science 2010