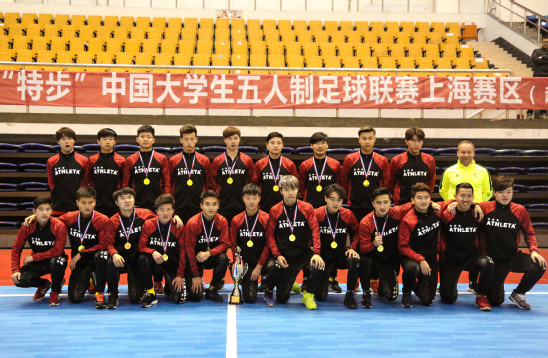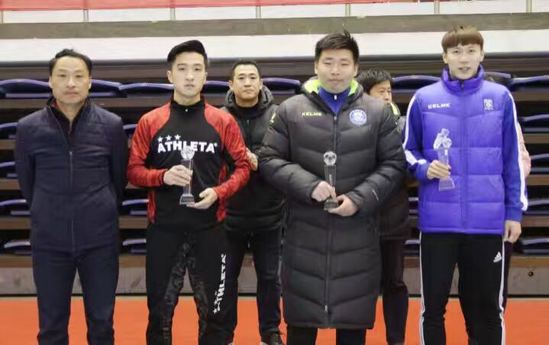 On March 2, with the end of Shanghai Division of X-tep Chinese College Futsal League 2016-2017 (Super Group), SUES football team won the Championship with a sweeping victory. Moreover, Ding Shunjie, Captain of the team was awarded as best athlete and the foreign coach Dmitry was awarded as best coach.
In the course of the intense competition, SUES athletes implemented technical and tactical arrangements under the guidance of the foreign coach and fought against other teams courageously. By virtue of the overall strength and close cooperation, they defeated tough rivals one after another: 9:3 victory over University Of Shanghai For Science and Technology Team, 10:1 victory over Shanghai Institute of Physical Education Team, 6:3 victory over Donghua University Team, and eventually won the final victory.
In order to better prepare for this contest, the team members received concentrated trainings during the winter holidays and in February so as to make an ample reserve of physical strength and tactics. Notably, SUES retained Dmitry, a famous five-a-side football coach from Russia to guide the team's special training. Thus our university team significantly improved their tactical level and team cooperation.
Our university team will directly qualify for the finals in June and will compete with the victory teams of other divisions.