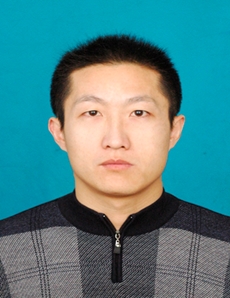 Personal Information
Qu Hongjian, Male, Ph.D, Associate Professor, School of Fashion college, Shanghai University of Engineering Science. +86-21-67791393, quhongjian0451@126.com.
Research Fields: marketing management
Specialty of Interest:
1)Clothing industry
2)clothing marketing
3)the management of clothing enterprises
Research Achievements
① Publications:
1. Qu hongjian Sun minggui. Study on the Relationship between Franchise Value and Single Bank Stability [J]. Journal of Finance and Economics, 2010, 12: 62-71.
2. Qu hongjian, Sun minggui, Zhang Xiangxian. Franchise Value, Corporate Governance and Bank Stability-Perspective of franchise value and corporate governance interaction [J]. Finance and Trade Research, 2013, 5: 120-130.
3. Qu hongjian, Zhang Xiangxian, Wang Yuming. Franchise Value, Implicit Insurance and Bank Stability-Based on Chinese listed banks' empirical test [J]. Journal of Yunnan University of Finance and Economics, 2013, 4: 120-127.
4. QU Hongjian, TUO zhong. Synergy Innovation Model Review and Prospects [J]. Journal of Industrial Technological Economics, 2013, 7: 132-142.
②Grants:
1. Franchise Value, Corporate Governance Mechanism and Bank Stability
Granting Agency:Humanities and social science fund project of Ministry of Education
2. Textile and garment digital distribution, retail systems basing on RFID and CRM R & D and industrialization promotion application
Granting Agency: Shanghai Textile Holding Group Co., Ltd.