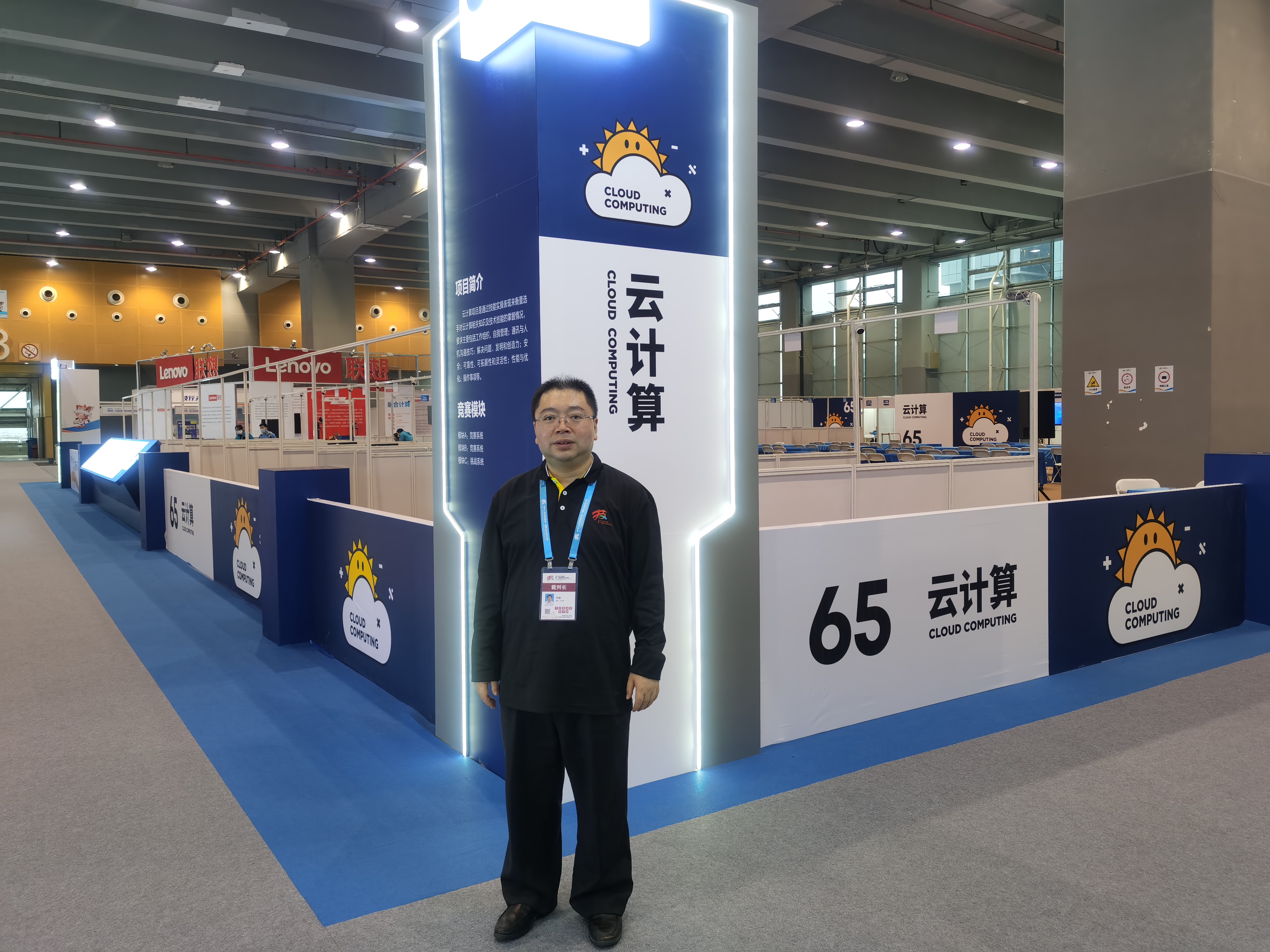 The First National Vocational Skills Competition was held in Guangzhou on December 10th. Associate Professor Liu Xiang from the School of Electronic and Electrical Engineering of SUES was appointed as the Chief Referee of the competition's cloud computing project, based on his expert guidance experience and competition organizing experience. He said that he would do his best to select talents for the country.
The National Vocational Skills Competition, sponsored by the Ministry of Human Resources and Social Security, is a nation-wide, comprehensive skills competition event with the highest specifications, the most complete projects, the most participants, and the greatest influences since the founding of New China. President and General Secretary Xi Jinping attached expectations for the competition, to motivate more workers, especially the young generation, to take the path of becoming talented with skills and serve the country with skills, and to cultivate more highly skilled talents and craftsmen, so as to provide a powerful guarantee for the construction of a modern socialist country."
86 projects were set in this competition, of which 63 were selected for the World Skills Competition and 23 were selected for the National Competition. The chief referee for each event is an industry leader in that area. Associate Professor Liu Xiang has devoted himself to the research of intelligent media computing for many years. The main research work includes deep learning, semantic understanding, definable computing architecture for medical imaging, intelligent analysis, high-speed retrieval cloud computing platform of video big data, and Cloud collaborative work system of robot cluster.