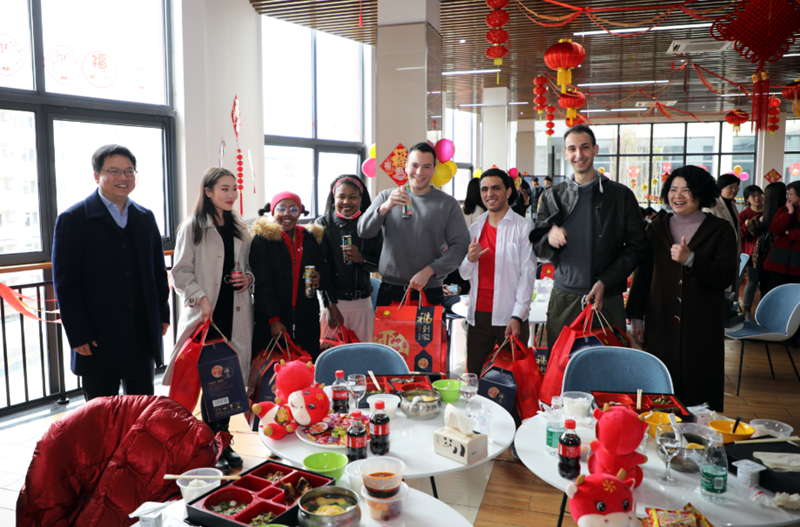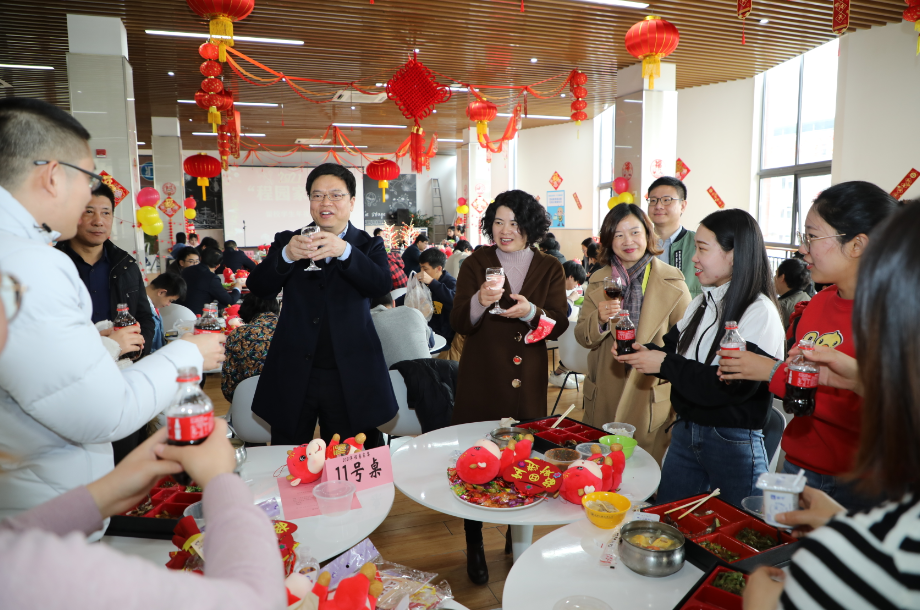 On February 10 (the 12th month of the 12th lunar month) , SUES held a dinner in the pilot's dining room to celebrate the Lunar New Year. Zhu Xiaoqing, Deputy Secretary of the Party Committee and Vice President; Xia Chunming, Vice President; heads of the relevant functional departments of SUES; and students staying on campus shared the dinner to welcome the arrival of the New Year of the Ox.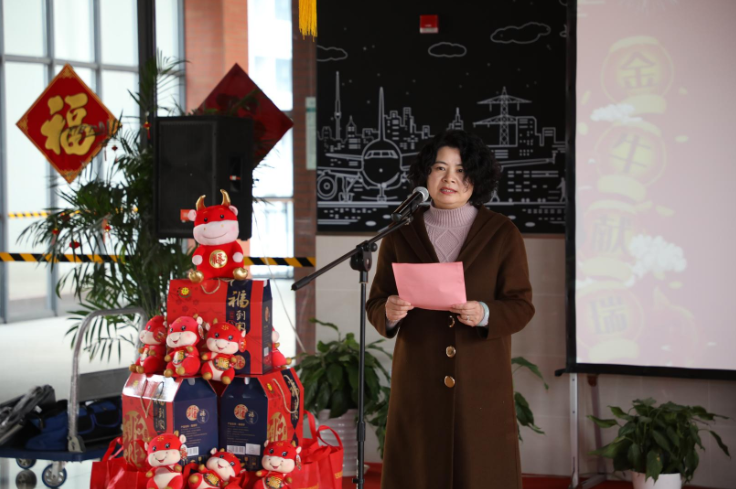 Zhu delivered a lunar new year speech. On behalf of the SUES Party Committee, she extended sincere greetings, heartfelt thanks and best wishes for the new year to all the teachers and students ! Zhu said,although students could not go home because of the COVID19 epidemic, they were not alone because SUES would hold various new year activities to welcome and celebrate the Lunar New Year. Zhu hopes that the students will abide by the requirements of the SUES's epidemic prevention and control during the winter vacation, pay attention to personal safety at all times, arrange their study time reasonably, make good career planning, improve their overall quality and ability, and learn professional knowledge diligently to lay a good foundation for the coming semester.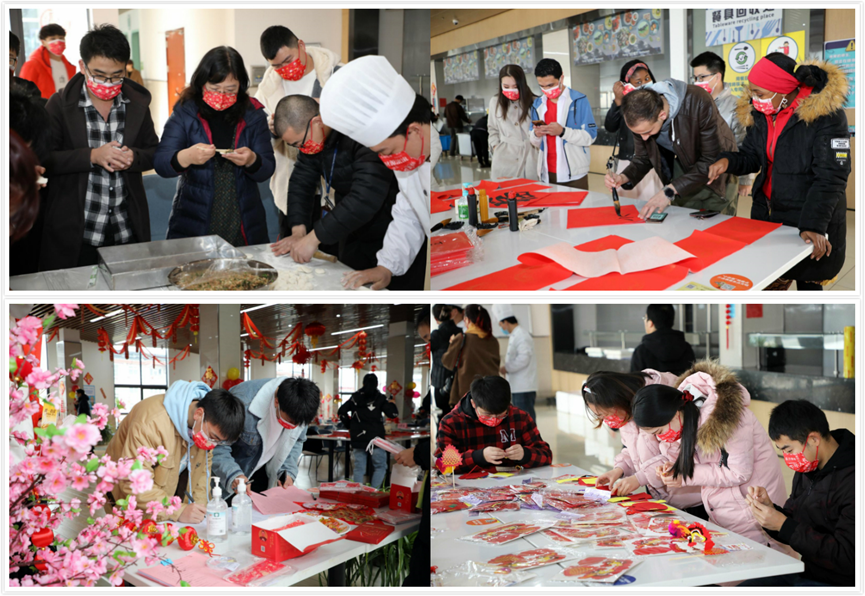 In the joy of the New Year music, SUES leaders, teachers and students had a good dinner and the leaders gave students some New Year gift bags, epidemic prevention material gift bags and New Year mascots. They made New Year DIY accessories, wrote spring couplets, and cut window flowers . SUES counselors for students prepared videos with the warmest care and best wishes. In order to enrich students' life , the party committee and Songjiang District Culture and Tourism Administration jointly held a film exhibition. After the dinner, a film, "Duo Guan" was shown to make students immersed in the spirit of Chinese women's volleyball team. In addition, the Guangfulin Sub-district office presented students with admission tickets to the Guangfulin park. The dinner came to an end with the joyful singing. All the teachers and students took a photo together to record the happy and wonderful moment.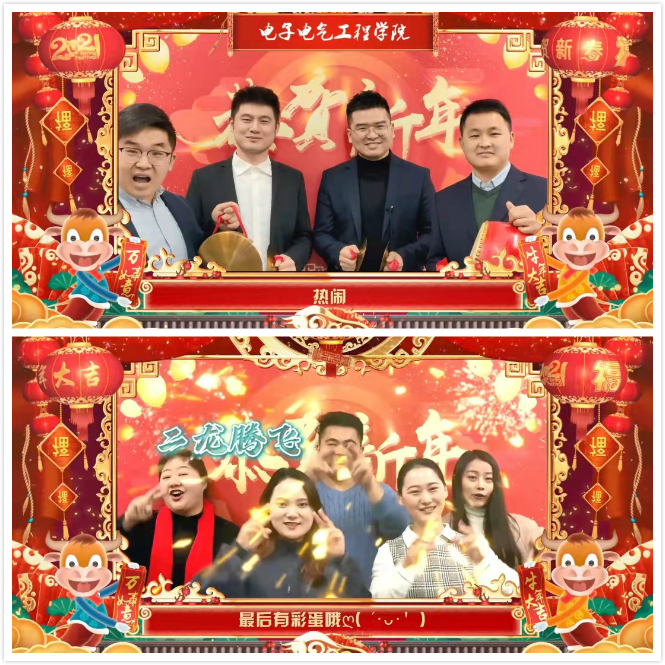 During the winter vacation, SUES strengthened the campus epidemic prevention and control. We have strengthened the on-duty duties, followed up the health status of the teachers and students and carried out the prevention and control of the epidemic in a scientific and accurate manner. We have strengthened the management of the winter vacation campus and constantly raised the level of guarantee of campus services, campus logistics management measures.
In order to enrich students' life, SUES launched various activities during the winter vacation. In addition, meals were free of charge from Lunar New Year's Eve to the 6th day of the Lunar New Year to make students feel the family warmth.