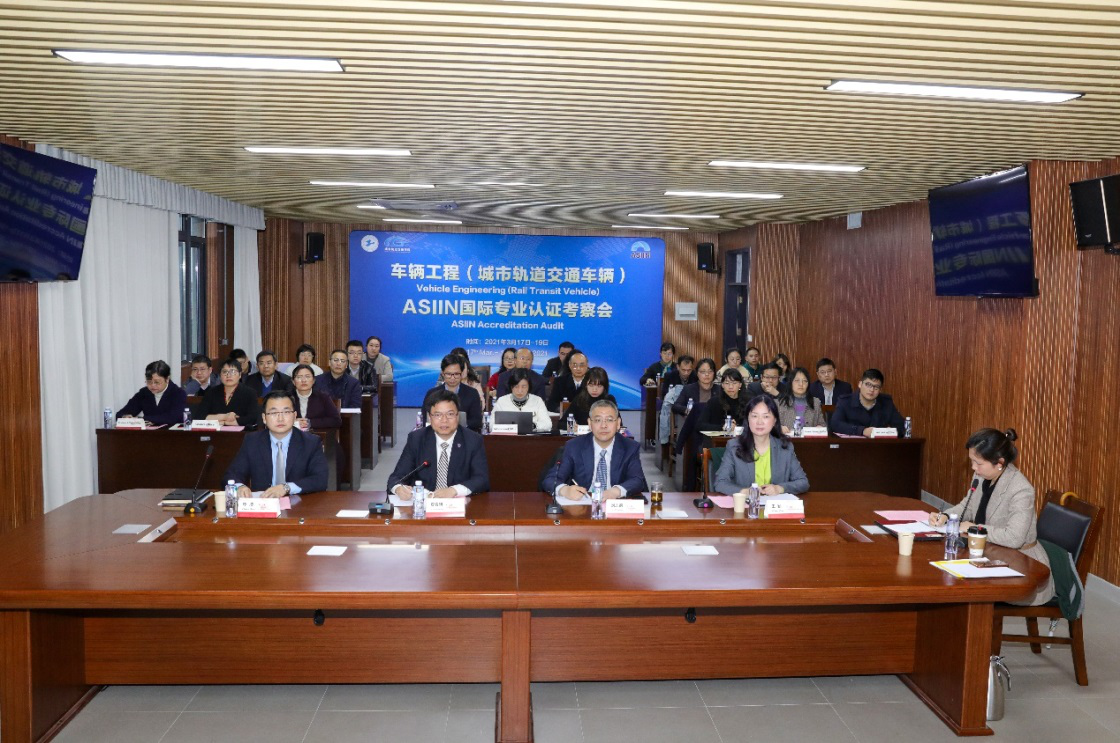 On the afternoon March 19, the ASIIN audit team hold a feedback meeting online, Xia Chunming, Vice President of SUES, and the heads of relevant functional departments such as thepublicity department, SUES president's office, international office, the academic affairs office, the personnel office, the finance office and the students' affairs office, and leaders of the School of Urban Railway Transportation and related professors attended the meeting. The meeting was presided over by Chen Hao, director of academic affairs office.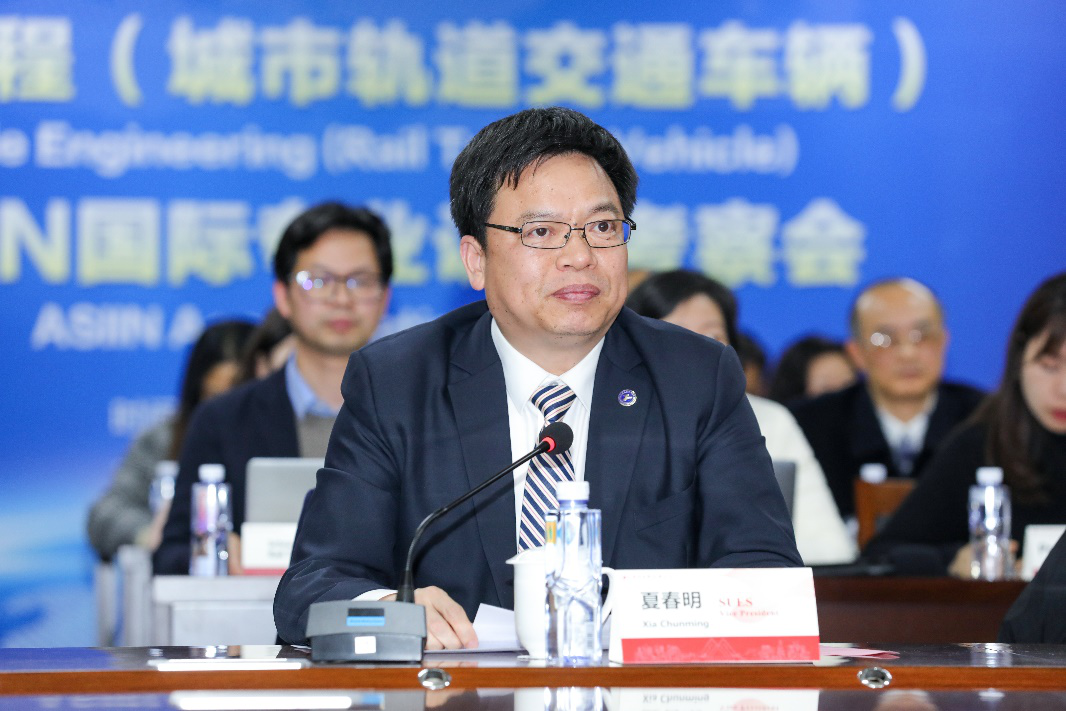 On behalf of SUES, Vice President Xia Chunming expressedgratitude and appreciation to the ASIIN experts for their hard work. He pointed out that the guidance given by the ASIIN experts on the discipline is very precise, he emphasizedthat the implementation of international certification of disciplines is an inevitable demand for the survival and development of universities, and it's also an important way for higher education to be in line with international standards. It is useful to normalize and scientize the disciplinary education in universities, and it also can provide guarantee for the internationalization of professional education and talent cultivation in universities. SUES will take this international accreditation work as an opportunity to promote the disciplinary development and SUES overall teaching level to a new level, with the purpose of "student-centered" and the requirement of "result-oriented".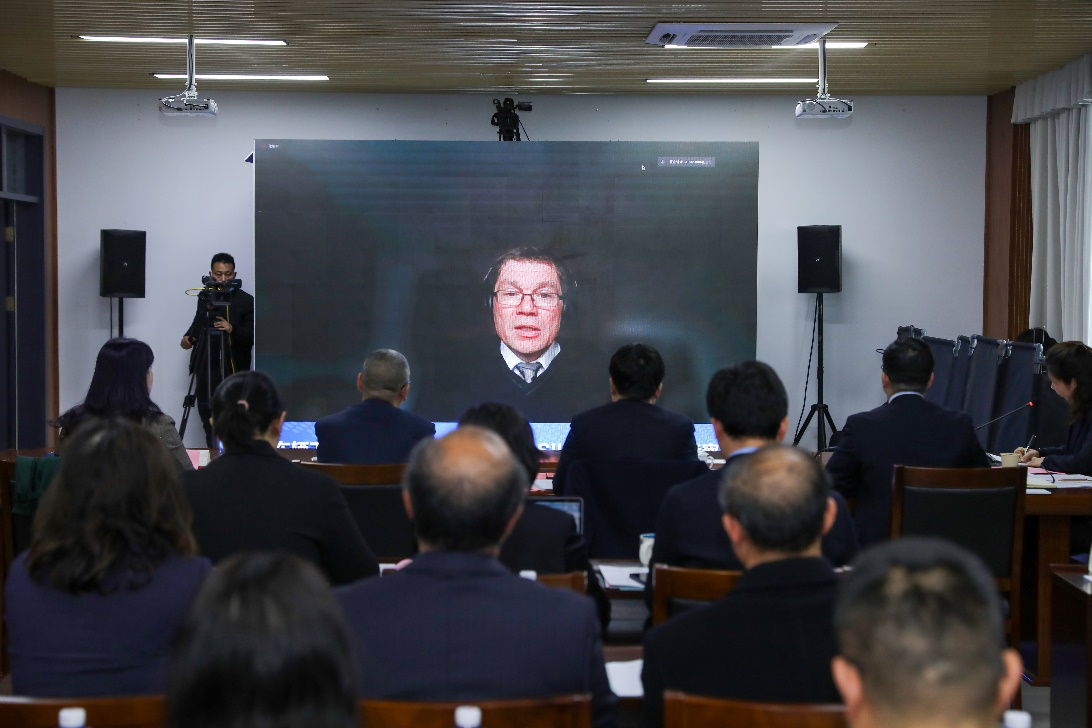 SUES will fully accept the suggestions and opinions given by the expert group, and study them carefully after the meeting. On behalf of SUES,Vice President Xia Chunming warmly invited the German experts to come to visit SUES and guide the work. Professor Günther, the chairman of the expert group, gave feedback on behalf of the expert group on the preliminary inspection. He highly praised the distinctive features, outstanding achievements and detailed materials of Vehicle Engineering (Urban Railway Transportation Vehicles) of SUES. The major has distinctive features in cross-discipline, has close cooperation with enterprise side, and integrates the changes of industry and disciplinary technology development into the curriculum and practice for students. At the same time, he also objectively pointed out that the major can continue to improve in terms of international vision, provide more bilingual courses, achieve two-way international exchange, and make more international students come to the major for exchange and study.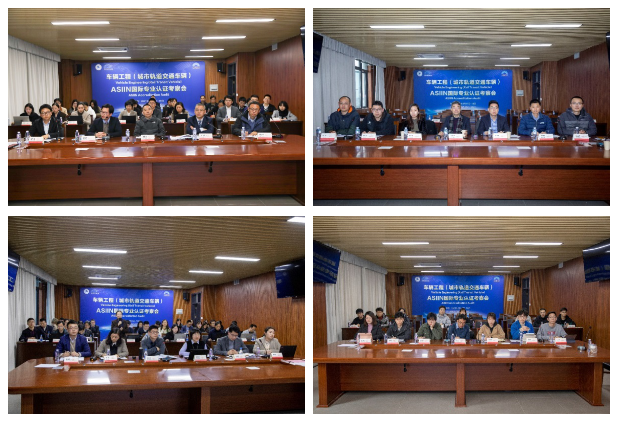 It is reported, that during the three-day online inspection meeting, the ASIIN expert group held four thematic seminars with representatives of professional leaders, teachers, students and enterprise experts. In-depth conversations and visits were held in the areas of disciplinary development condition, international cooperation, disciplinary characteristics, training objectives, curriculum structure, quality management, examination organization, teaching documents and their openness, competitiveness of graduates, and university-enterprise cooperation, etc.