On the afternoon of June 19, 2021 APEC Public Transport Technology Innovation Competition (INPUT) Award Ceremony and Communication Meeting was held at SUES.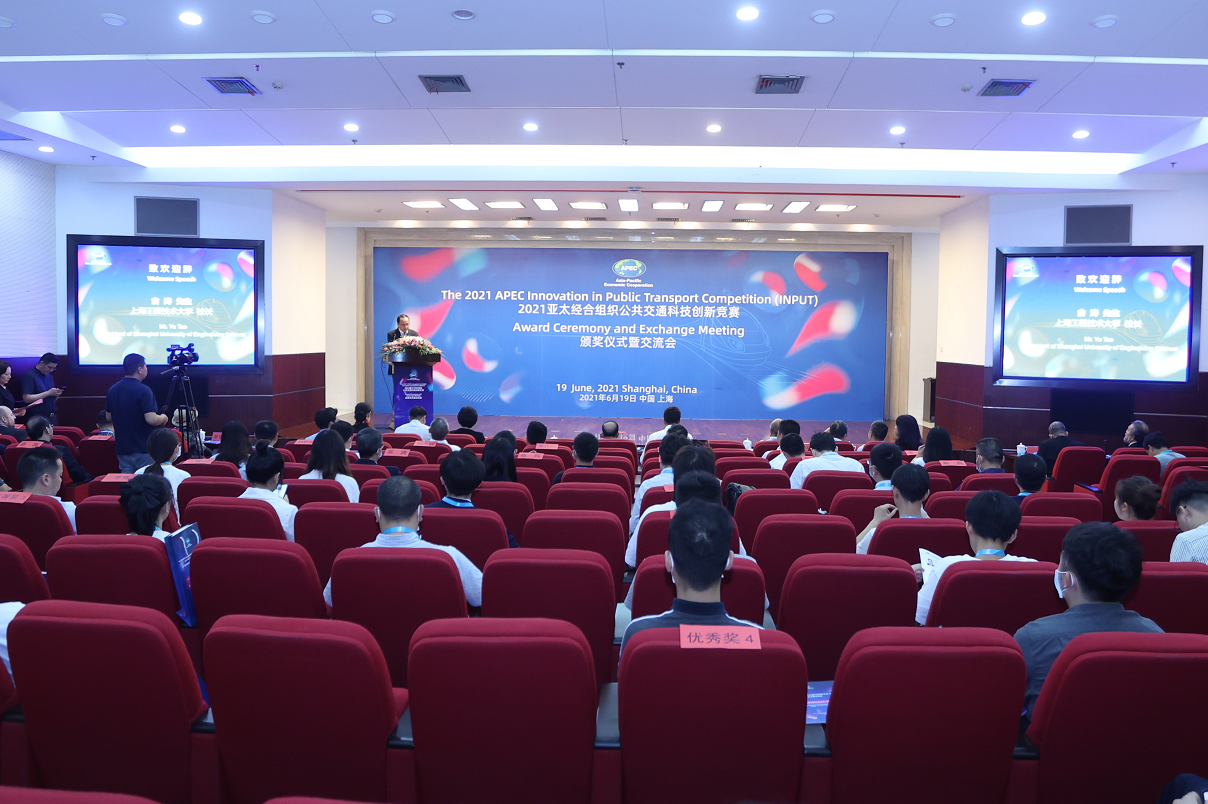 Chen Qingquan, Academician of the Chinese Academy of Engineering, Chen Shanyi, Minister Counselor of Science and Technology of the Thai Embassy in China and Professor of Chiang Mai University, Gu Chunting, Vice President of Shanghai Council for the Promotion of International Trade, Zhang Jianping, Director of Expert Committee of China Local Railway Association, Li Guoyong, Vice President of China Urban Railway Transportation Association, Mr. Wandi Adriano, Consul General of the Consulate General of Indonesia in Shanghai and other leaders attended the meeting. There were more than 100 participants, including representatives from the competition and railway transportation enterprises, universities and research institutes from China, South Korea, Singapore, Thailand, the Philippines and other countries and regions. SUES President Yu Tao attended the award ceremony and gave a welcome speech.
President Yu introduced the historical evolution of SUES and the fruitful achievements it has made in recent years in the process of building a first-class, high-level modern project as an applied characteristic university. He stressed that higher education should be more clear about the responsibility and mission of training reserve talents in transportation science and technology, analyze the new situation and tasks faced by the development of transportation science and technology talents, and lay a solid foundation of scientific and technological talents for speeding up the construction of a powerful country in transportation. He expressed sincere invitations to the participants. SUES is willing to provide a stage for ideas exchange, exhibition stands of scientific and technological works and a platform for academic discussion for experts and scholars from APEC countries and even all over the world.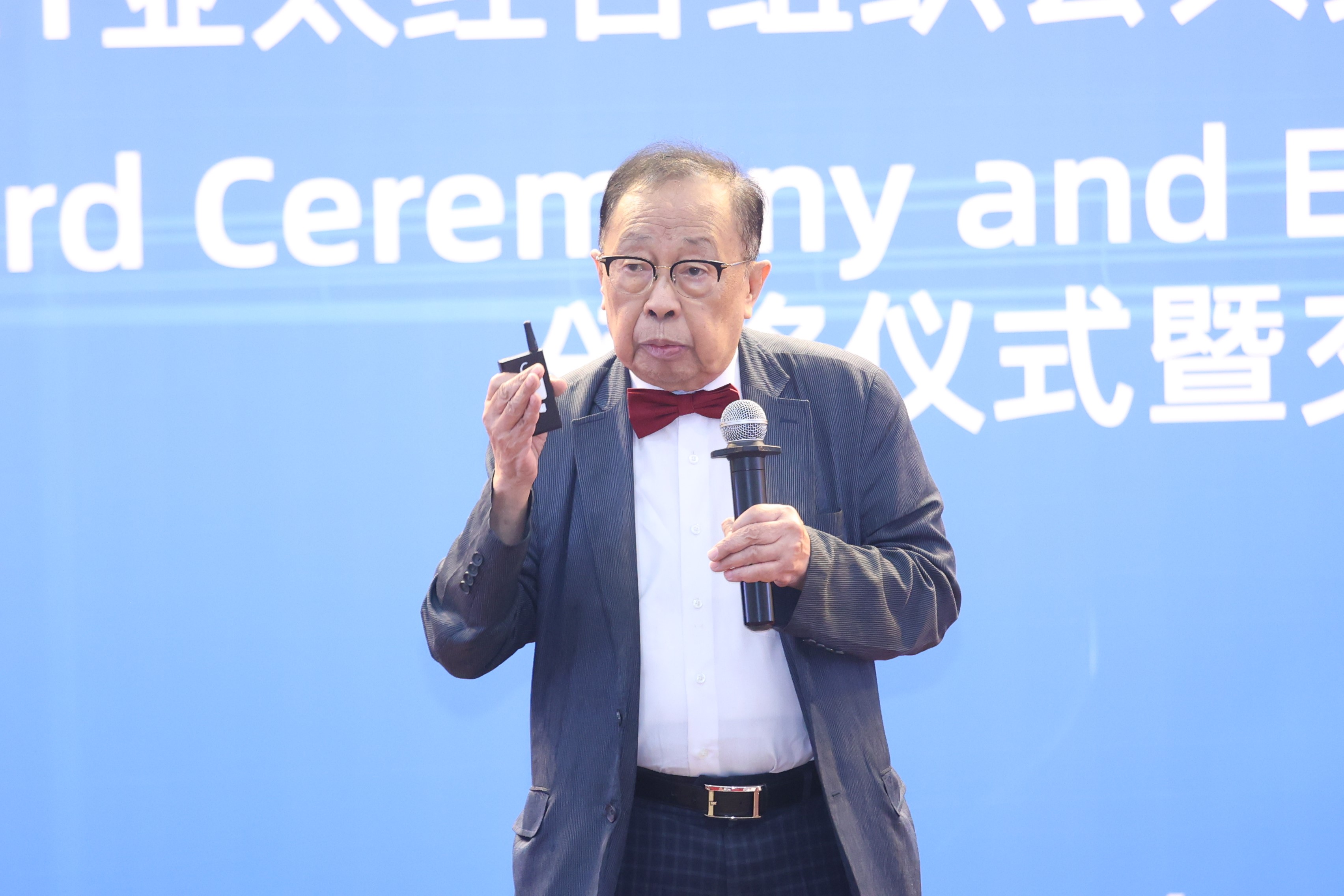 Chen Qingquan, Academician of the Chinese Academy of Engineering, delivered a keynote speech titled Technological Innovation in Public Transport Powers the Evolution of the Fourth to Fifth Industrial Revolution.
This Competition was approved by the Asia-Pacific Economic Cooperation (APEC) Technology and Innovation Policy Partnership Mechanism (PPSTI) and got strong support from the following organizations: International Cooperation Department of the Ministry of Science and Technology, Transportation Services Department of the Ministry of Transport, Bangkok Cooperative Innovation Center of Chinese Academy of Sciences, China Civil Engineering The Urban Public Transportation Branch of the Engineering Society, Shanghai International Trade Promotion Committee. The competition provided a communication platform for promoting the ecological construction of public transportation technology innovation in the Asia-Pacific region and realizing green and sustainable development. The Competition received a total of 64 works that met the entry requirements, including 33 in the enterprise group and 31 in the university group. Two works from SUES, Research on the Recognition Model of Rail Surface Defects Based on Deep Learning and Detection Method of Rail Fastener Status Based on the Fusion of Vision and Vibration won the third prize of the university group.