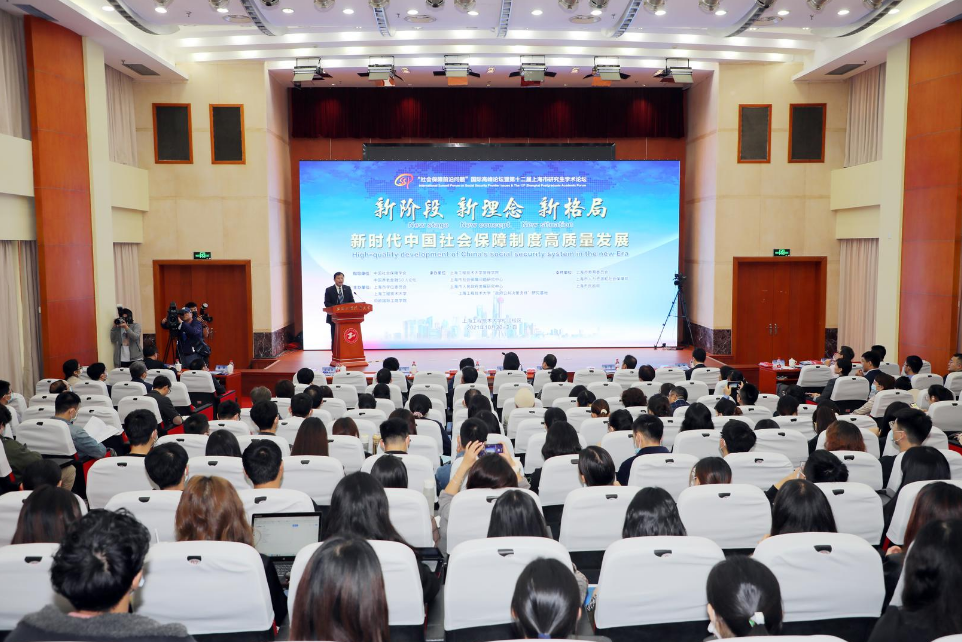 Sponsored by Shanghai Academic Degrees Committee, Shanghai University of Engineering Science(SUES), China Europe International Business School(CEIBS), the International Summit Forum on Social Security Frontier Issues and the 12th Shanghai Postgraduate Academic Forum hosted by School of Management Studies of SUES,Shanghai Social Security Research Center, Shanghai People's Government Development Research Center-Government Public Decision Support Research Base of SUES were held at SUES Songjiang Campus from October 30th to 31st.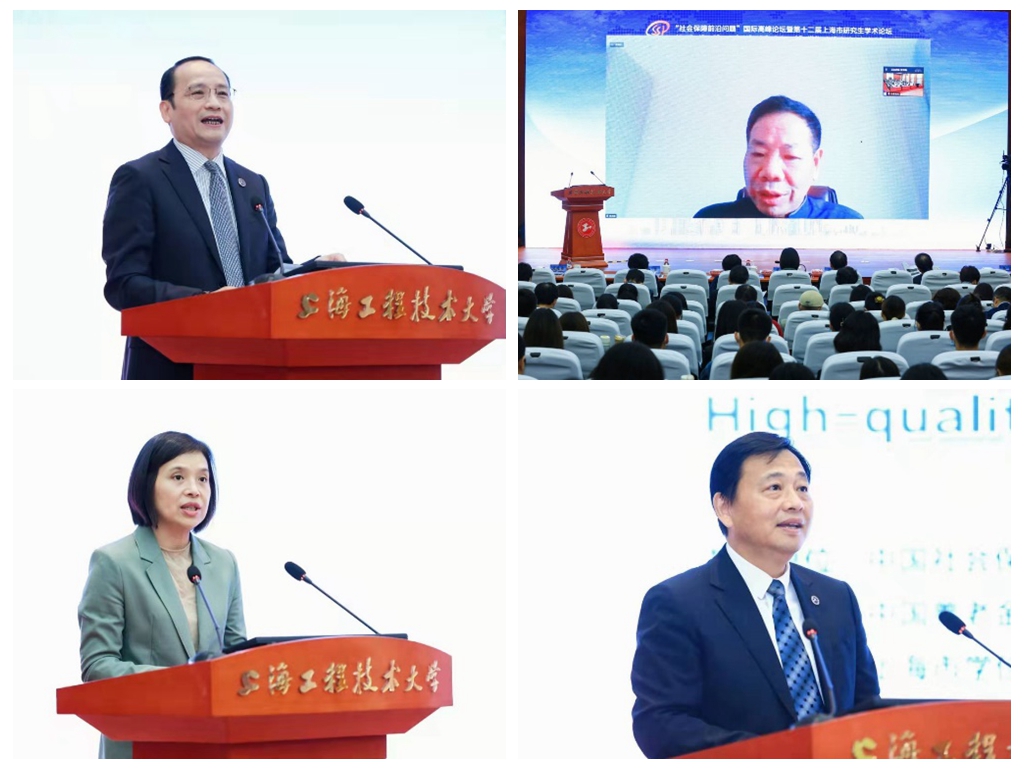 More than 20 domestic and foreign experts from Tsinghua University, Peking University, Zhejiang University, Shanghai University of International Business and Economics, the University of New South Wales, Australia, American Health Enrichment Center, Hamstad University, Sweden, University of Central Florida, USA, and more than 200 graduate students from universities all over the country attended the meeting. At the forum, Professor Yu Tao, President of SUES, gave a welcome speech; Professor He Wenjiong, Vice President of China Social Security Society, and Mao Lijuan, Deputy Director of Shanghai Municipal Education Commission gave congratulatory messages. The meeting was presided over by Professor Shi Jianyong, Deputy Secretary of SUES Party Committee.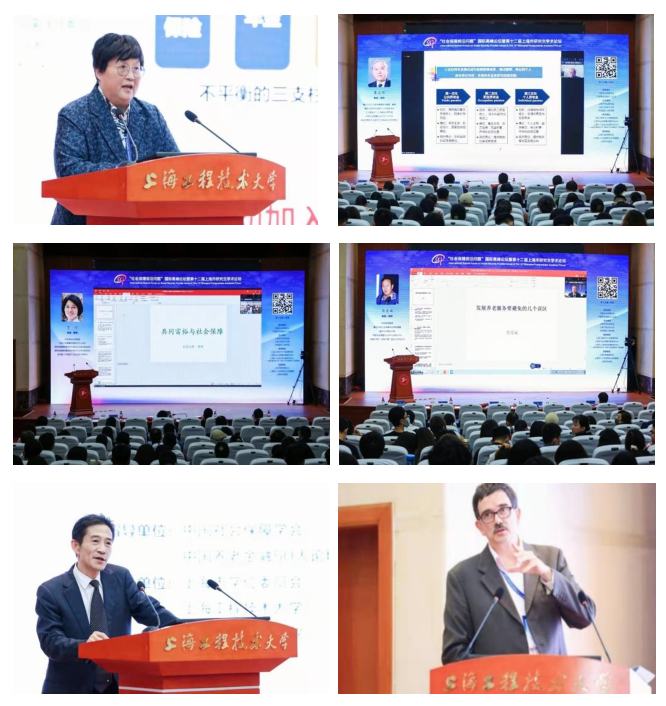 Professor Dong Keyong of Tsinghua University, Professor Li Ling of Peking University and Professor Qing Lianbin of Party School of the Central Committee of C.P.C. made keynote speeches on related social security issues. Professor Wang Hong, Dean of CEIBS and Director of Shanghai Social Security Research Center, gave a keynote speech entitled Thoughts and paths of Shanghai pension finance development. Professor Mi Hong of Zhejiang University, Vice President of Shanghai University of International Business and Economics and Professor Wu Zhong, Deputy Director of Shanghai Social Security Research Center, presented their personal research achievements. Eric Bouteiller, a French professor at CEIBS, gave a report on the forum entitled Intellectual awards of the development of medical insurance in China.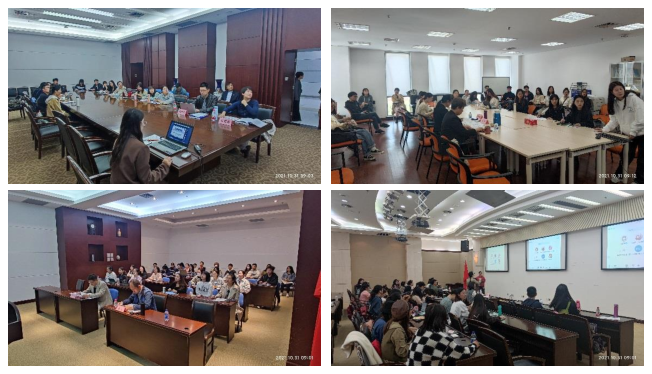 On October 31st, four sub-forums of endowment insurance, endowment service, medical insurance and health management, social welfare and social assistance were held. Young scholars and participants shared the latest research and thoughts, and fully exchanged, discussed and shared various hot issues in the field of social security, which enlivened the academic atmosphere and collided with ideological sparks. This forum further promoted the development of China's social security theory and practice in the new era. More than ten media outlets, including Wen Hui Daily, China Education Online, Oriental Education Times, Tencent. com and Eastday. com, reported on the forum from various angles.