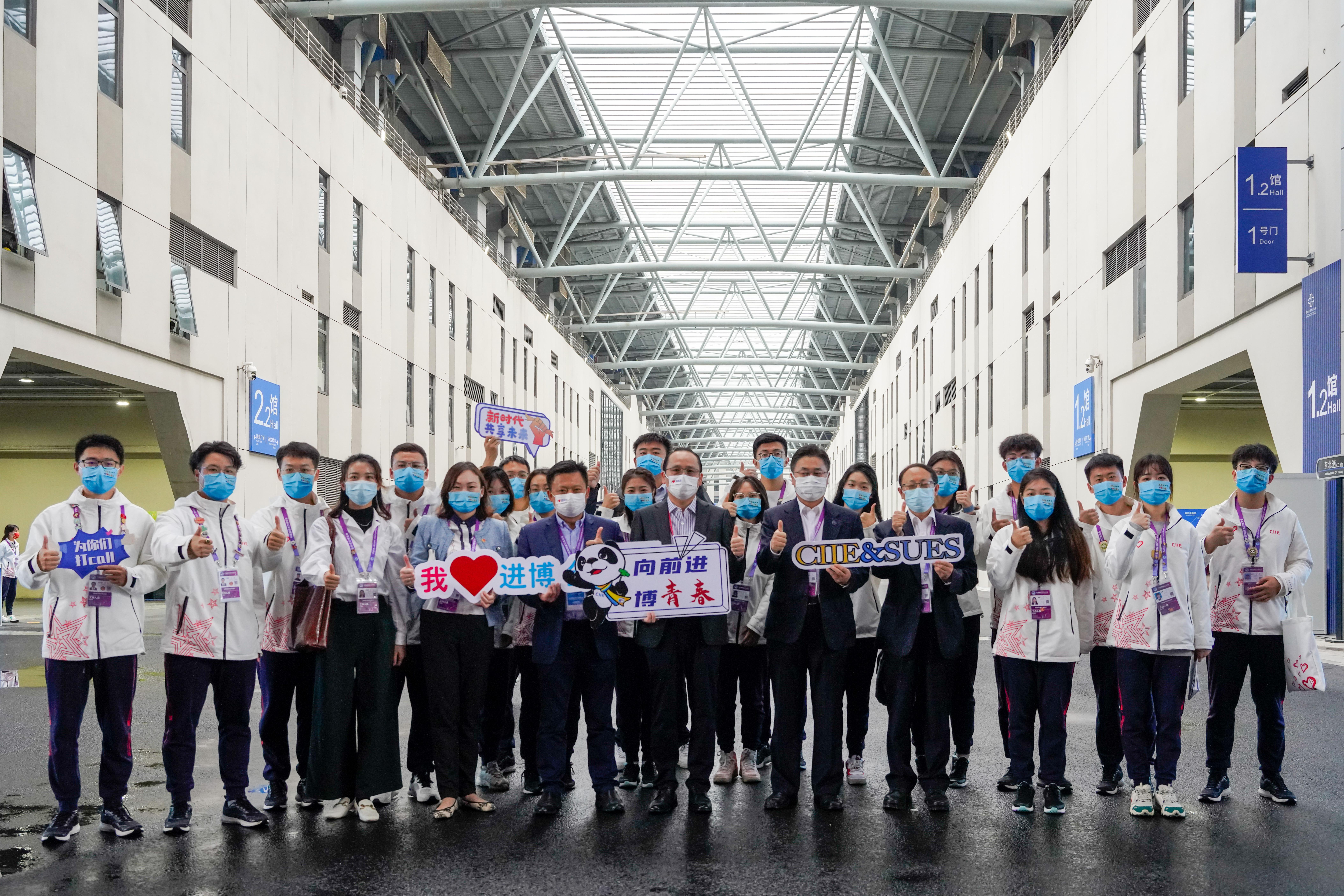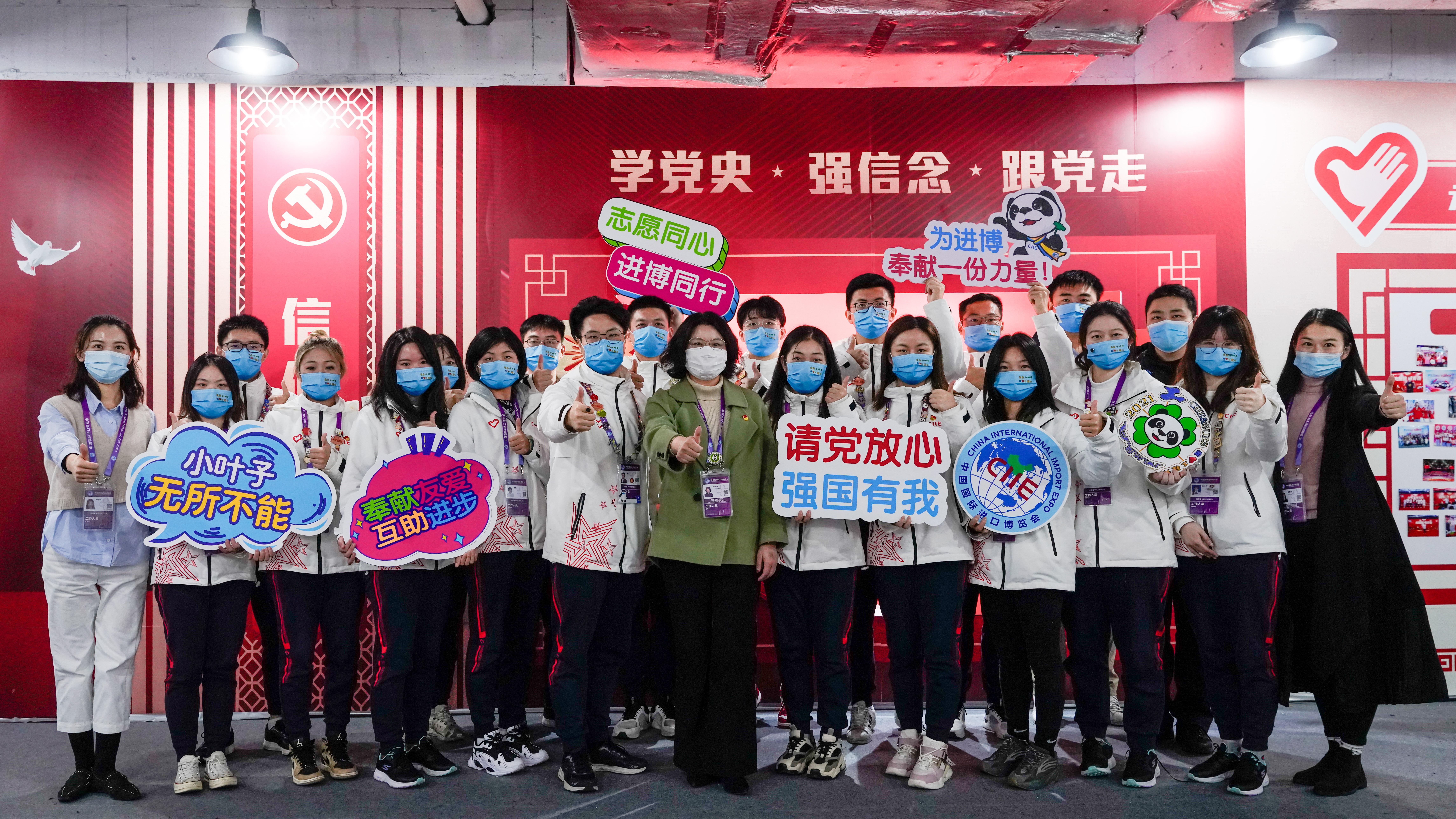 The 4th China International Import Expo (CIIE) was held at the National Convention and Exhibition Center from November 5th to 10th. The 118 young volunteers of SUES formed a little leaves team. During the expo, President Yu Tao, Vice President Zhu Xiaoqing, Vice President Wang Yansong visited the volunteers, together with leaders of the SUES administration office, the Youth League committee and School of Higher Vocational Education.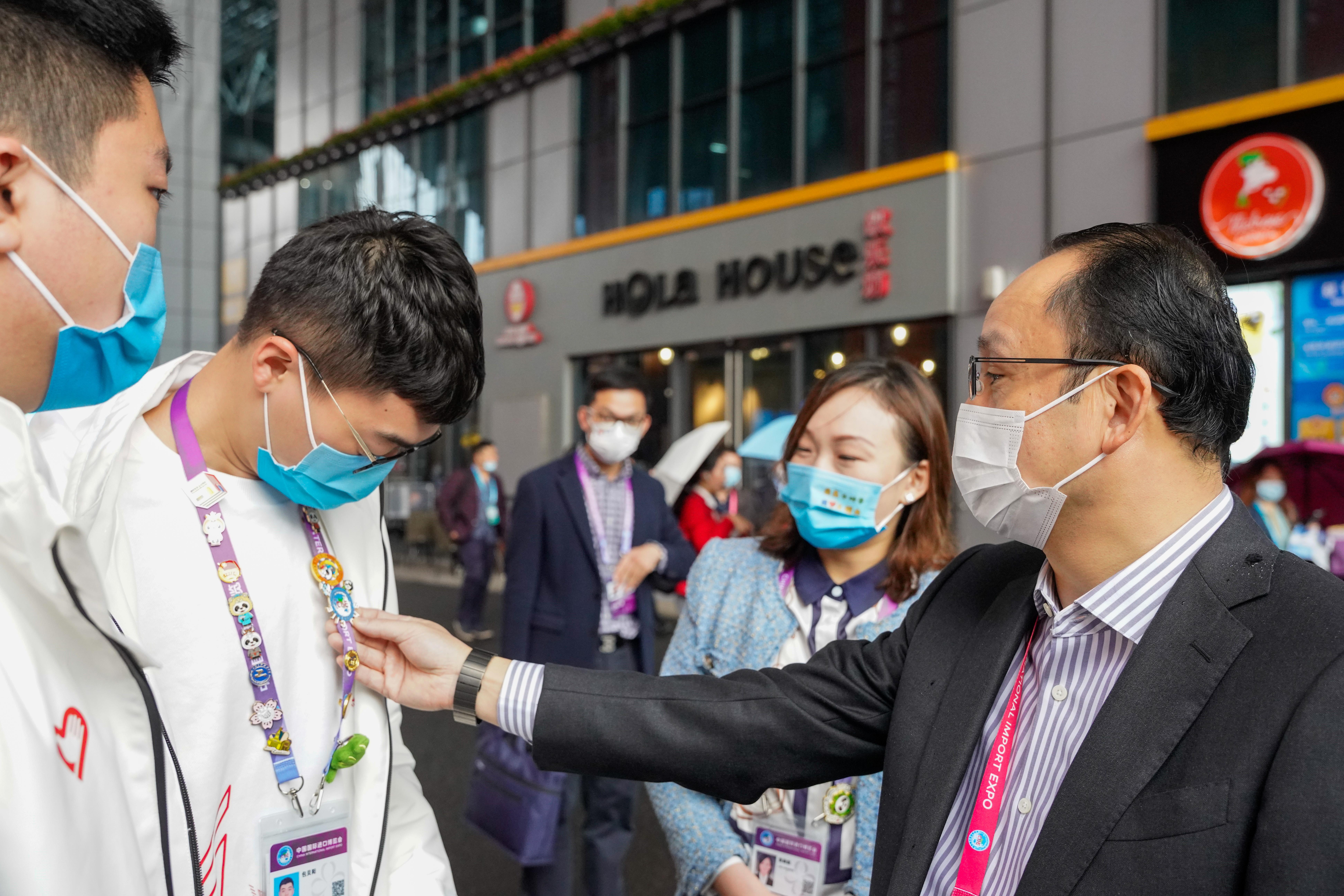 The SUES leaders came to the food and agricultural products exhibition area, medical exhibition area, and catering area to talk with the volunteers. They affirmed the unremitting efforts of the volunteers, and asked in details about the volunteers' job distribution, work conditions, boarding and lodging conditions and difficulties encountered in volunteer service. The CIIE is not only a grand gathering of business, technology and culture, but also an international education platform for young college students to improve their practical skills. The leaders encouraged the little leaves to work and strive to be a pioneering force that promotes China's greater opening up and promotes a better two-way development between China and the world.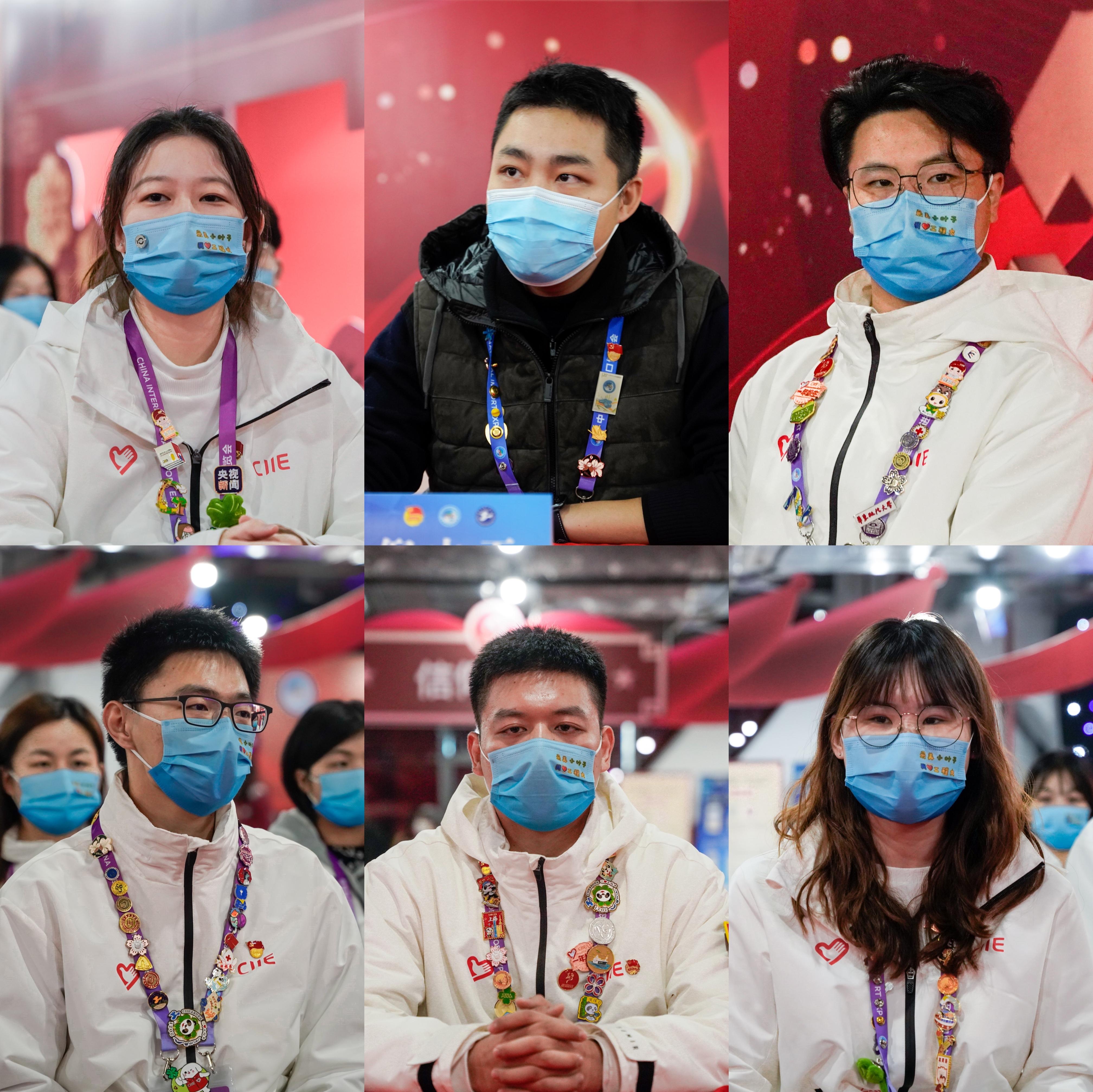 Volunteer representatives communicated with each other about their experience in the House for Volunteers. They focused on the keynote speech given by General Secretary Xi Jinping at the opening ceremony of the 4th China International Import Expo. Some of the volunteers have served the CIIE for the second or third year in a row. They said that they had found the way to benefit public welfare through the service of the CIIE, and then they participated in other public activities such as supporting education in rural areas, helping rural revitalization, and escorting the Winter Olympics guarantee. They promised to contribute to the CIIE in the long run and show the sense of responsibility of SUES students.