On December 16th, the third meeting of Shanghai-Singapore Comprehensive Cooperation Council (SSCCC) was held via video link. Gong Zheng, SSCCC Chairman on China's side and Shanghai Mayor, Huang Xuncai, SSCCC Chairman on Singapore's side and Minister of Finance attended the meeting and delivered speeches. President Yu Tao of SUES was invited to attend the meeting. In the future, SUES will also strengthen cooperation with Singapore universities in humanities, education and scientific research through the official platform of SSCCC, and help upgrade the cooperation and exchange between Shanghai and Singapore.
SSCCC was established in April 2019 under the framework of All-round Cooperative Partnership Progressing with the Times between China and Singapore. At present, the key cooperation areas of SSCCC focus on six sectors: the Belt and Road Initiative construction, financial cooperation, scientific and technological innovation, business environment, urban governance and cultural exchanges.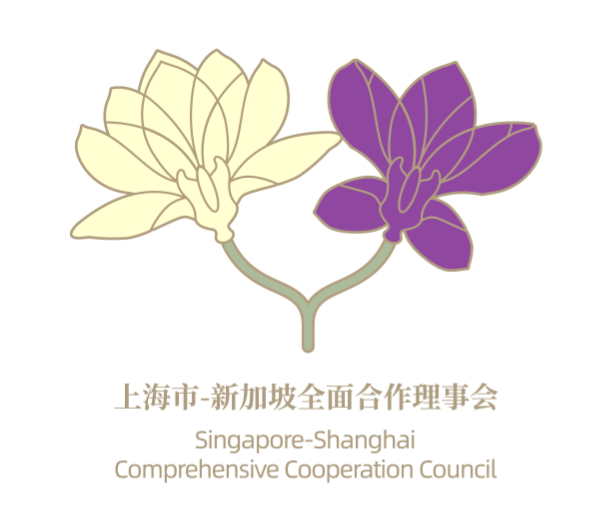 Previously, SSCCC secretariat, together with the Shanghai Municipal Education Commission and the Singapore Ministry of Education, jointly organized SSCCC logo design contest, in which students from Shanghai and Singapore jointly organized teams and worked together to design the logos. The recently announced selected official logo was jointly designed by Sheng Yuhan (instructor: Xu Jiawei) from Sino-Korean School of Multimedia Design, SUES and Felice Thamrin (instructor: David Koh) of Nanyang Academy of Fine Arts, Singapore, and it will be used for future promotional or event items in all areas of SSCCC communication.
The joint creativity of Sheng Yuhan and Felice Thamrin comes from white magnolia, the city flower of Shanghai, and Wanda Miss Joaquim, the national flower of Singapore. Two flowers grow from the same origin, which symbolizes the homology of Chinese culture and Singapore culture, and the development and prosperity of the two places. This logo mainly uses golden lines, symbolizing the role of Belt and Road Initiative in promoting economic and cultural development. Milk white and purple come from the original colors of these two flowers, which enhances the identification of the flowers. The green flower diameters connect each other, symbolizing peace, friendship and development.