On the afternoon of May 15, Li Jiang, Secretary of the SUES Party Committee, Men Yanping, Deputy Secretary of the Party Committee, and Zhu Xiaoqing, Vice President, inspected the epidemic prevention and control work of Hongkou Campus, emphasizing the need to strictly implement various measures for epidemic prevention and control, and striving to achieve a comprehensive anti-epidemic victory. Zhu Hongchun, Head of the Organization Department, Gao Xiwen, Director of the Party Office, Duan Haixia, Deputy Secretary of the Disciplinary Committee, and Higher Vocational College and Senior Technical School team attended the inspection.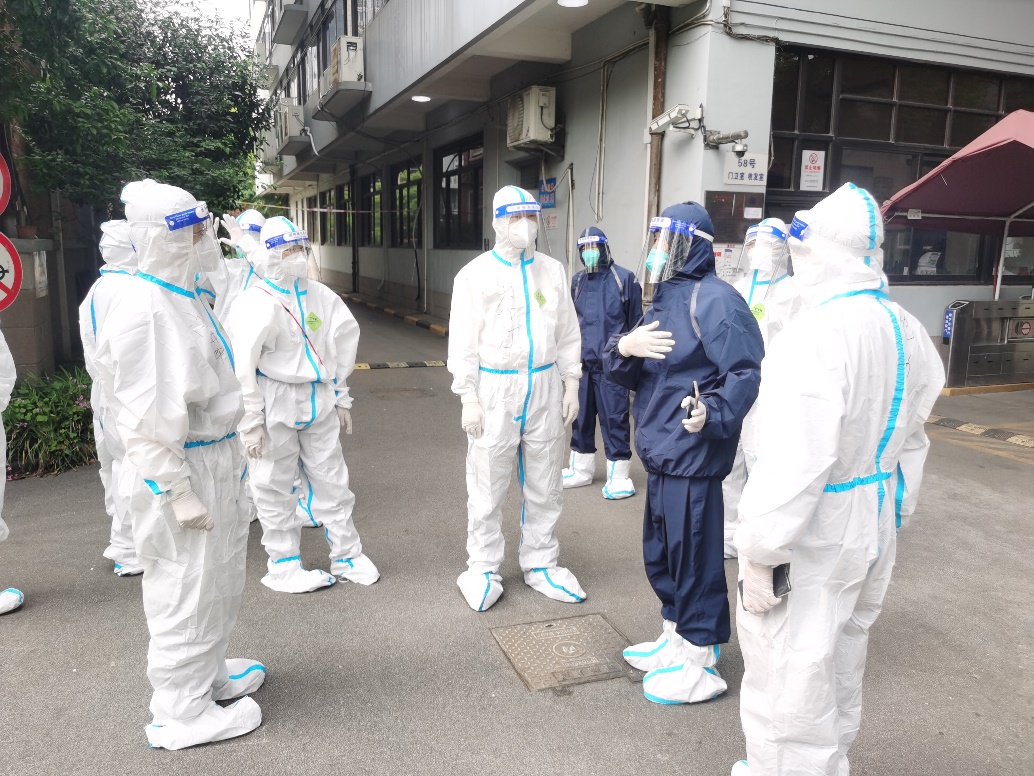 SUES leaders came to the school gate, canteen and playground for on-site inspections. At the school gates of No. 88 and No. 58, Yixian Road, they checked the safety management of the school gates, the construction of disinfection stations, and the layout of isolation rooms and nucleic acid sampling stations. Secretary Li Jiang pointed out that the Hongkou Campus should continue to improve the school gate management, strictly implement tasks such as disinfection and nucleic acid testing, focus on the two major areas of terminal disinfection and preventive disinfection, and promote the construction of nucleic acid sampling stations and fixed isolation points. We should make full preparations for the normalization of epidemic prevention and control work, and effectively protect the life safety and physical health of staff and students.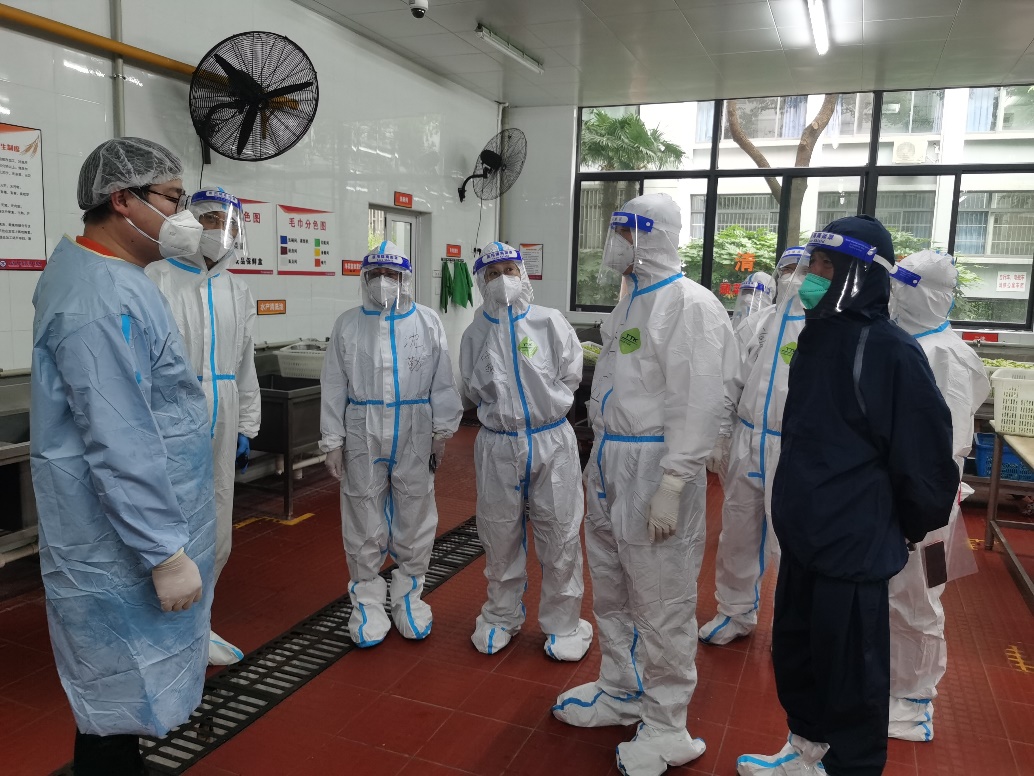 In the canteen, Secretary Li Jiang inquired in detail about food supply and storage, kitchen cutting and distribution, sub-packaging, and cold chain. He emphasized that the canteen is the top priority of support and must be guaranteed. He instructed the staff to protect themselves, strictly abide by the epidemic prevention gestures, and refine the prevention and control measures to ensure the safe and orderly operation of the canteen.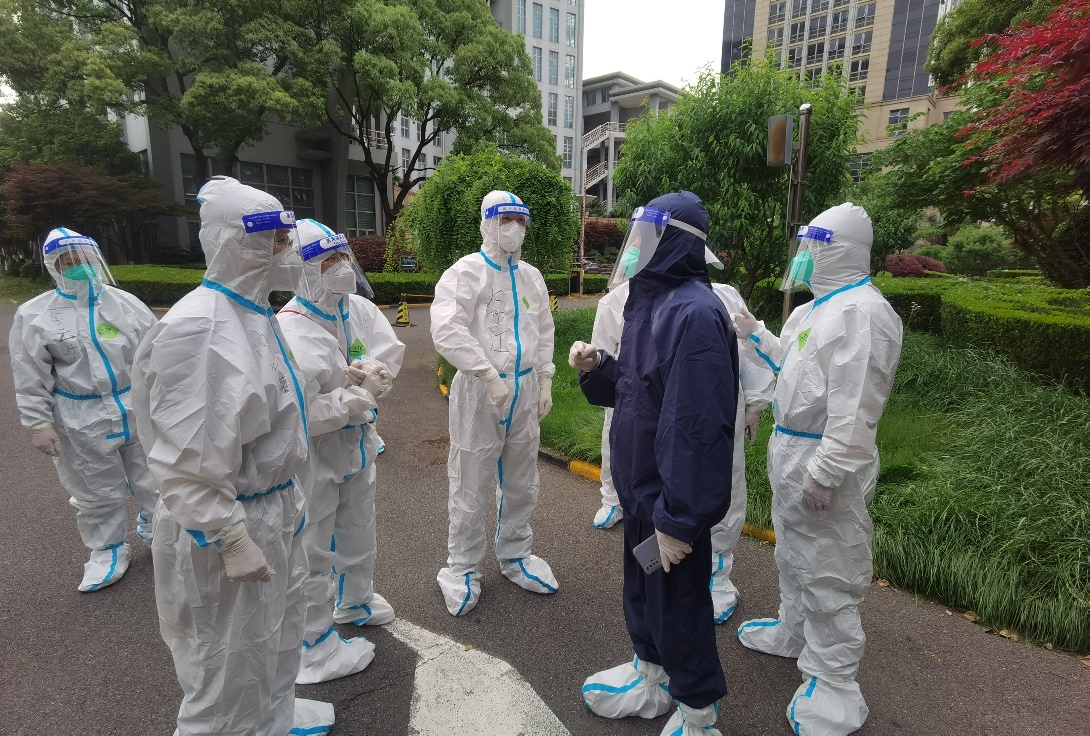 They inspected the area adjacent to the residential community, and emphasized the need to strengthen prevention, especially for the ventilation pipeline at the playground, which is a potential risk, and take effective measures to eliminate possible hidden risks.
Secretary Li Jiang conducted in-depth discussions with the persons in charge and presented them with specific needs. He emphasized: "The current situation of epidemic prevention and control status is stable and improving. The more critical the situation is, the more we must overcome sluggish attitude. Through more careful work, we will definitively win the battle of campus epidemic prevention and control.