On the morning of July 20th, SUES Admission Notice No.0001 of 2022 intake was successfully delivered to Wang Yunqi, a student admitted to Flight Technology program of School of Air Transportation, which means that his dream of civil aviation is about to draw a new chapter on the beautiful campus of SUES!
Along with the Admission Notice, there is also a set of student pilot uniform, a three-dimensional aviation model greeting card, a commemorative bookmark, two postcards of campus scenery, a canvas bag, and a USB flash disk with the LOGO of School of Air Transportation, a safety guide for freshmen, a manual of national funding policy, a letter to parents of freshmen majoring in Flight Technology in 2022 and other materials carefully prepared, which will help freshmen and their parents to get acquainted with the university life.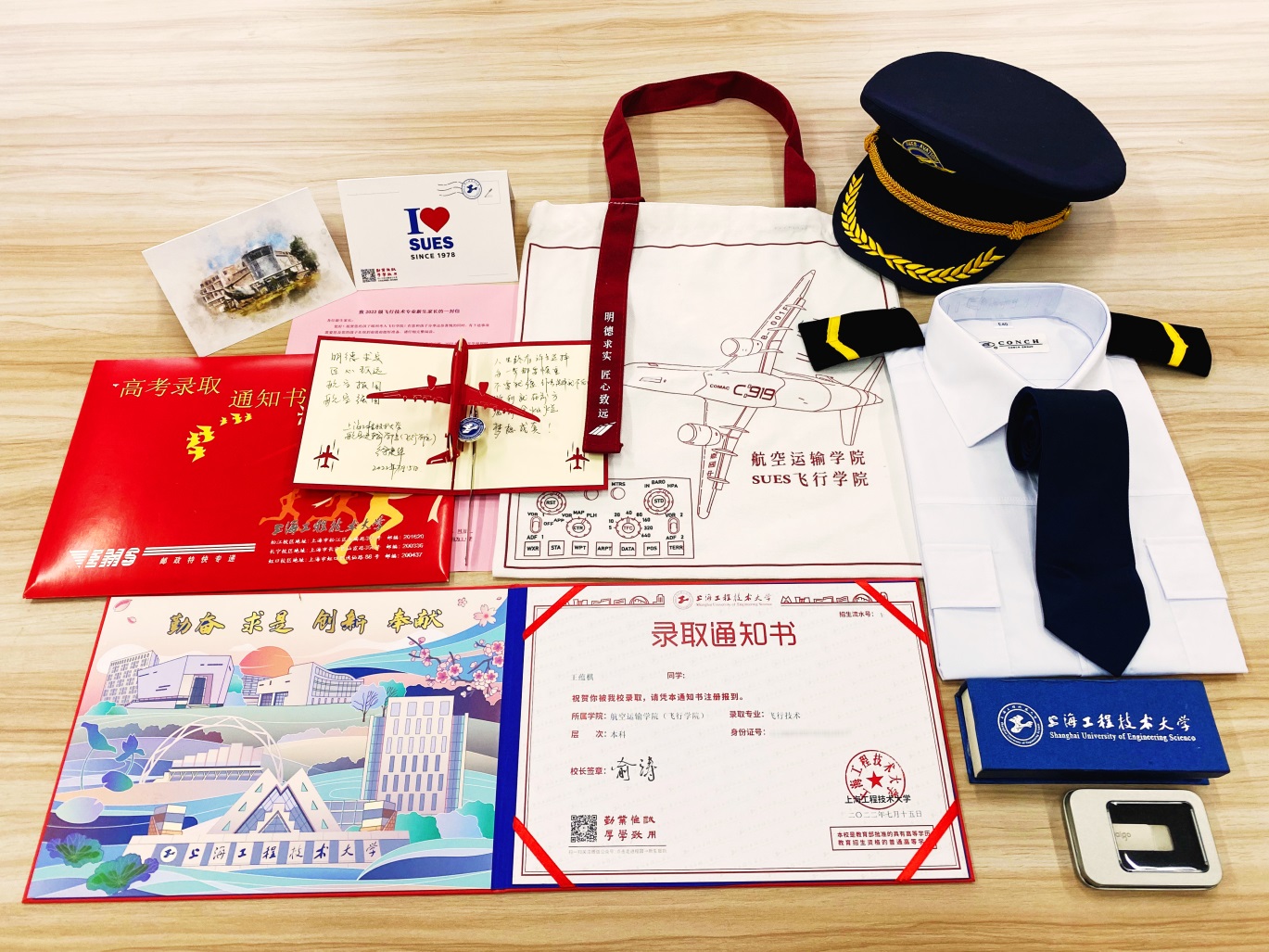 Wang Yunqi said, I was really excited when I received the Admission Notice and the gift prepared by the University. My parents shared this precious joy with me. Now I have begun to prepare for the IELTS test, and strive to carry the expectations of the University!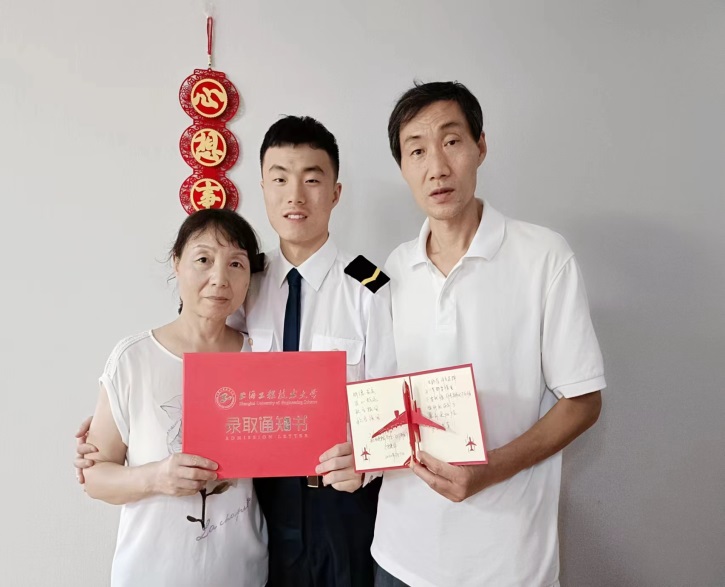 Shanghai University of Engineering Science is the only full-time undergraduate univeristy in Shanghai that trains civil aviation flight talents. Flight technology program is one of the first batch of pilot programs in the Excellent Engineer Education and Training Program of the Ministry of Education. It adopts the 2.5+1.5 orientation commission training mode to cultivate advanced engineering applied talents who meet the standards of civil aviation transport aircraft pilots and face the front-line positions of international and domestic civil aviation pilots.
More students are welcome to join the family of School of Air Transportation and integrate their flying dreams into the great cause of the country's civil aviation.