In order to ensure the normal development of instruction work for the new semester, maintain good teaching order and effectively improve teaching quality, SUES conducted a teaching inspection in the morning of September 5 for the first semester of the 2022-2023 academic year. The teaching inspection was conducted at the university and school levels, and the teaching of undergraduate, graduate and vocational students was inspected online.
SUES Party Secretary Li Jiang, Deputy Party Secretary and President Yu Tao, Deputy Party Secretary and Vice President Zhu Xiaoqing, and Vice President Xia Chunming conducted a centralized inspection of online instruction on the first day of the school year in Room 506 of the Administration Building. Shi Jianyong, Deputy Secretary of the Party Committee, Men Yanping, Deputy Secretary of the Party Committee and Secretary of the Discipline Inspection Commission, and Wang Yansong, Vice President, listened to the online classes. The faculty-level inspection team was composed of leaders of each second-level schools. The inspection mainly focused on teachers' attendance, students' attendance, teaching materials in place, teachers' teaching status, students' discipline, teaching facilities and so on.
President Yu Tao put forward three hopes for the online instruction for the new semester: firstly, the classroom teachers dynamically adjust the classroom teaching mode according to the students' return to school to ensure full coverage of online teaching; secondly, strengthen the personalized construction of the teaching platform and reflect the characteristics of the University through intelligent teaching platforms such as Super Star platform, Rain Classroom and Tencent Conference; thirdly, strengthen the smooth flow of information among the teaching units to continuously promote the improvement of the teaching quality of the University.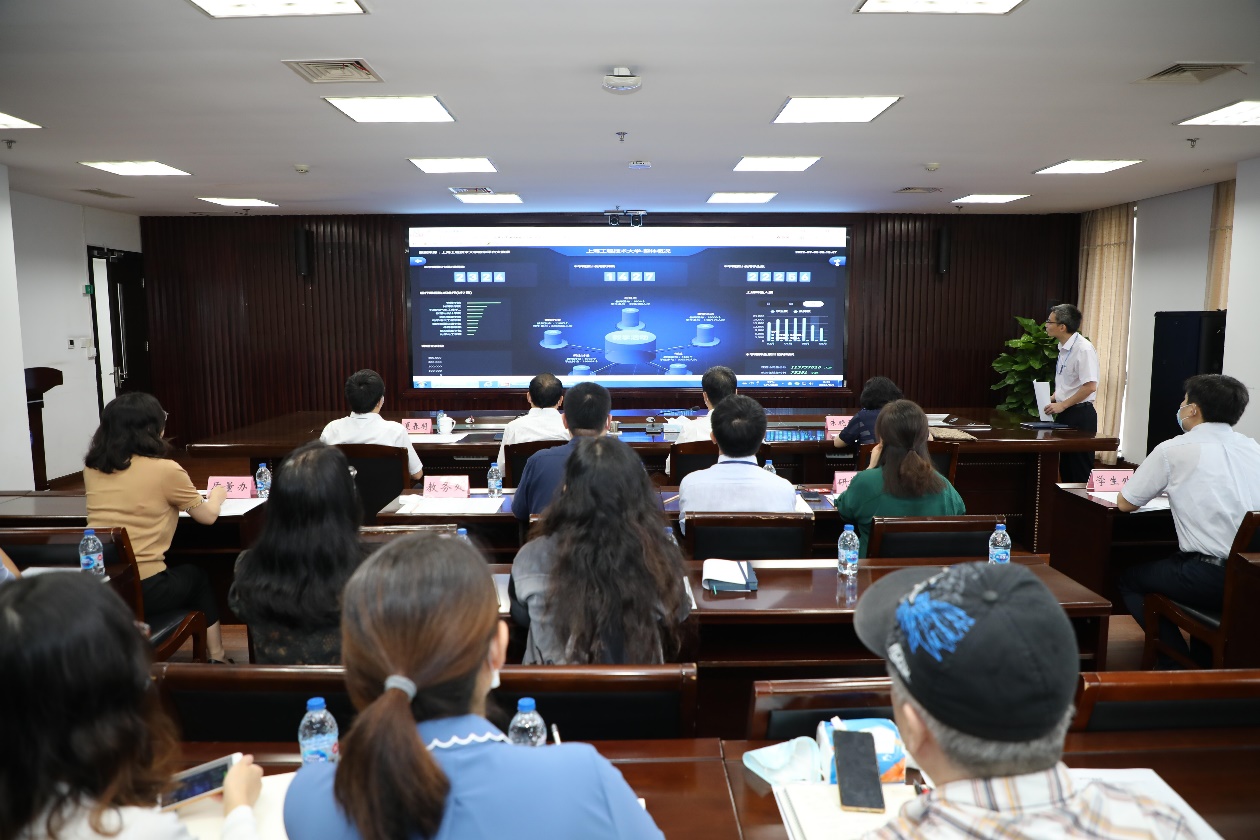 On the first day of the school year, a total of 511 courses were delivered on campus. From the situation of teaching inspection at the university and school levels, the teachers of the courses were well prepared for online teaching, the platforms were running normally, the videos were smooth and the voice was clear, the teaching was in order, the teaching equipment was functioning normally and the teaching effect was good, which laid a good foundation for the smooth development of teaching work in the new semester. Teachers and students of SUES are welcoming the new round of undergraduate education teaching audit assessment with a new look and full of enthusiasm.