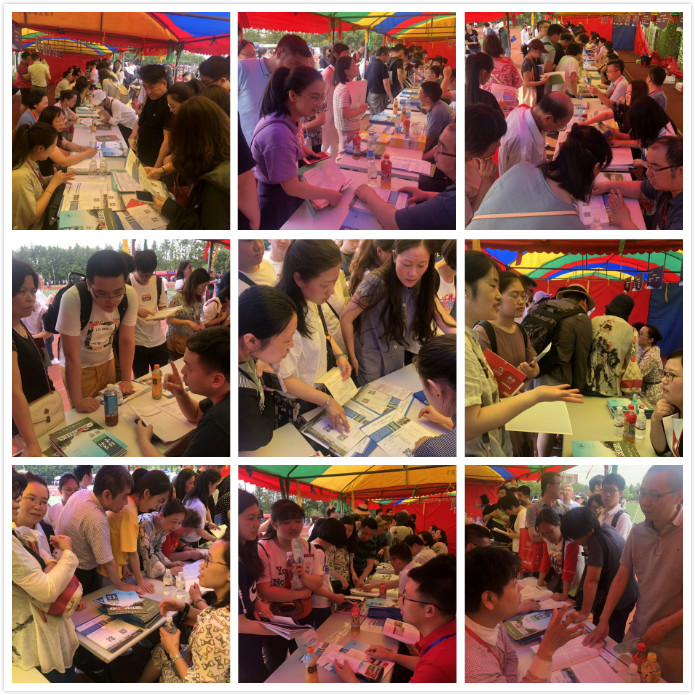 On June 24, the Consultation Conference of Enrollment Application for Shanghai Colleges and Universities 2019 was held in Shanghai ShanDa College. Fifty-eight of the local and foreign universities, as well as Shanghai Education Examination Institute and Shanghai Student Affairs Center, provided on-the-spot counseling services for applicants and parents.
Our university dispatched a propaganda league consisting of deputy deans, department directors and professional teachers from a variety of colleges, together with Enrollment Office and Employment Office, to participate in the consultation activities. As soon as the results of Entrance Examination were published, we provided consultation services for applicants and parents on how to fill the application form, which major to choose according to the professional features, what about the graduates' employment and so on.
There seemed to be a high enthusiasm of the applicants and parents in front of the consulting desk of SUES. Patiently and meticulously, the staff answered all kinds of questions raised by the consultants. Large amounts of applicants and parents expressed their strong interest in applying for our university, Shanghai University of Engineering Science.