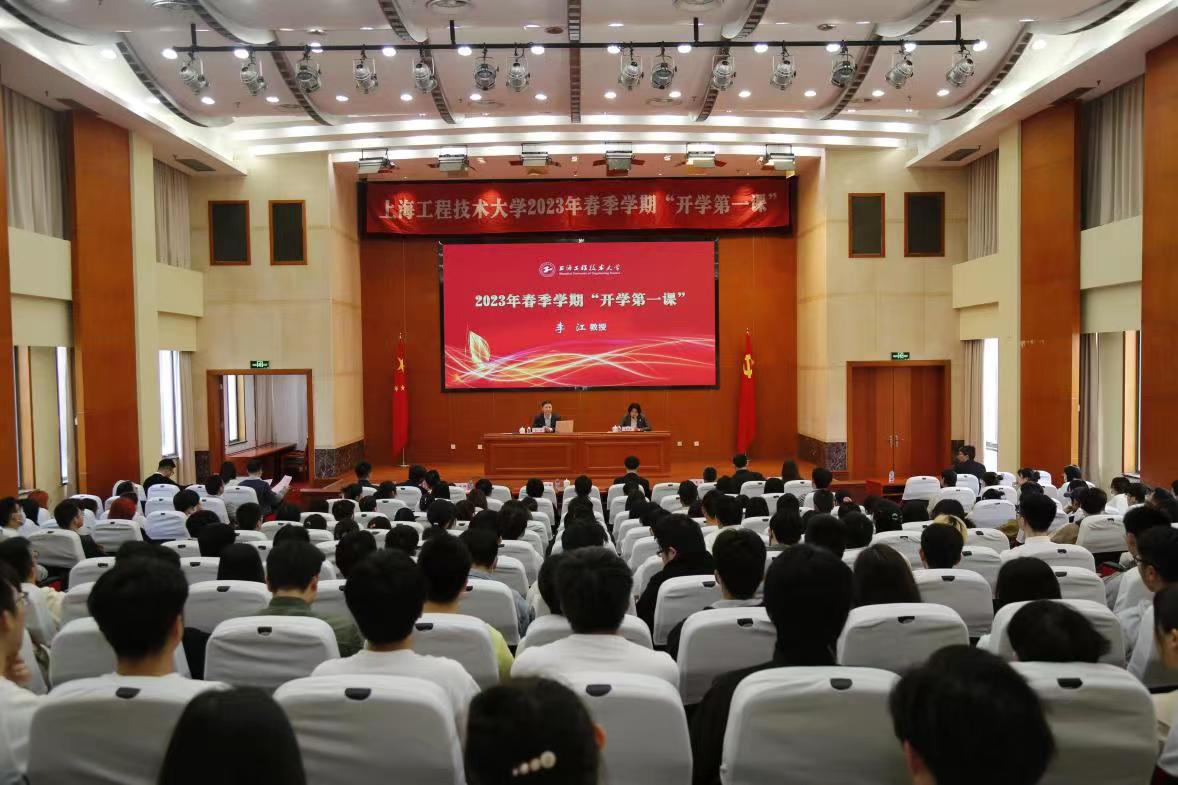 On the morning of March 10, the First Lesson of Spring 2023 of Shanghai University of Engineering Science (SUES) was held at B301 in the Administration Building. Secretary of SUES Party Committee Li Jiang, taught the first lesson entitled Leading the Construction of a First-class High-level Modern Engineering Application-oriented University with Chinese Modernization to the students.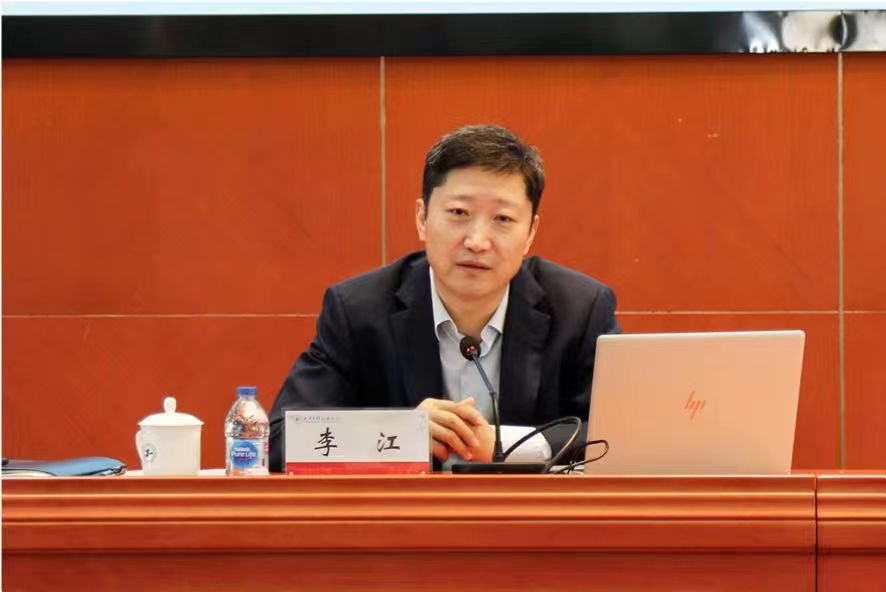 Secretary Li Jiang taught a vivid lesson to the students with profound learning, solid theory, detailed data, and vivid cases, which was highly instructive. Starting from the rich connotation of Chinese-style modernization, he taught the students in simple terms what Chinese-style modernization is and how to shape the new momentum of Chinese-style modernization with higher education modernization.

Focusing on the new three-step goal and the three strategies of strengthening SUES with talents, characteristic development and international development, Secretary Li Jiang told the students about the achievements and development goals of the construction of SUES, and encouraged the students to study professional knowledge, continuously improve their comprehensive quality, and grow and develop together with SUES. He sent a message to the students for the new semester, hoping that the students would have the vision of the great goals of the country, temper their skills, know their university, love their university, and work together to build a first-class high-level modern engineering application-oriented university.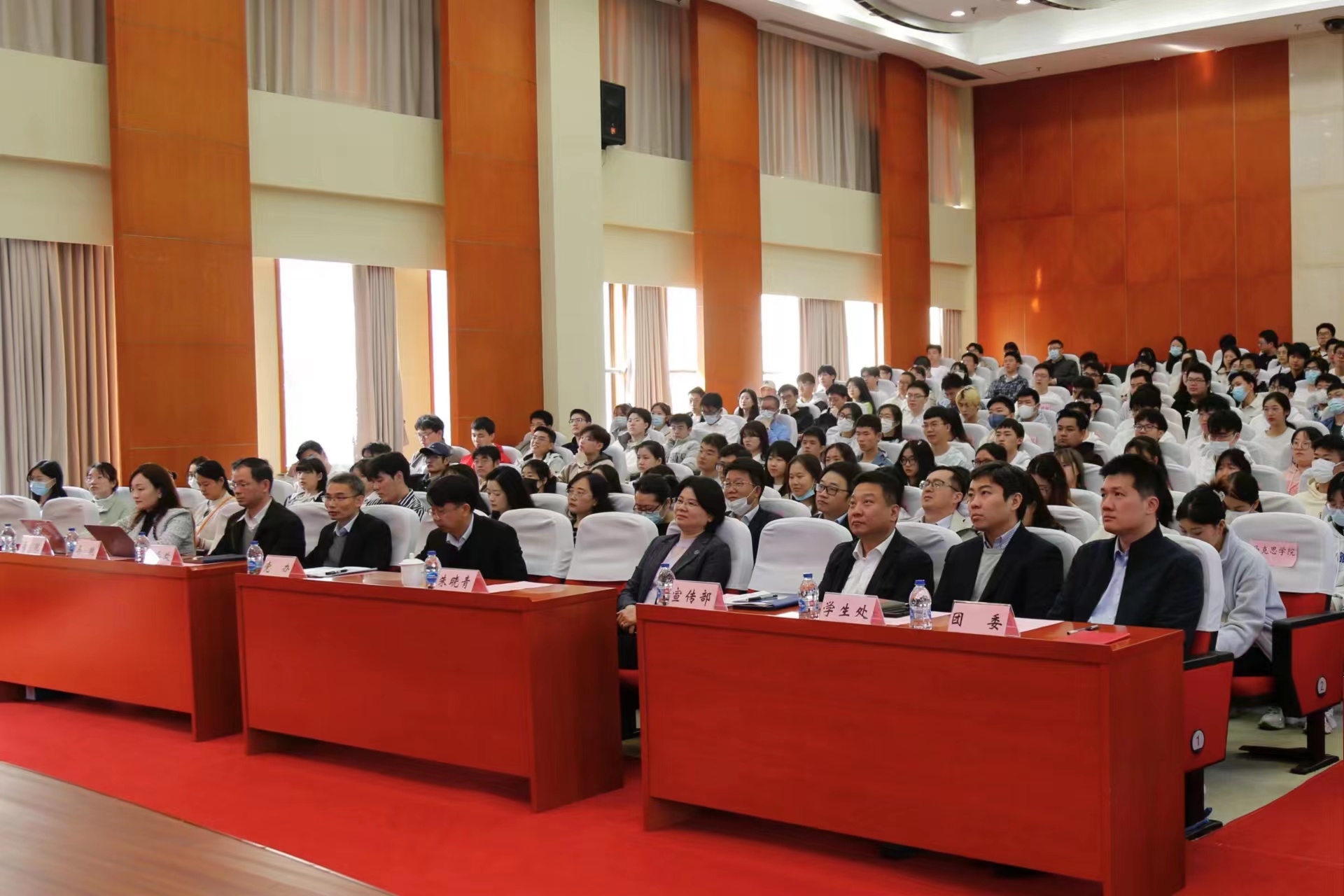 After attending this class, the students responded enthusiastically, and they all said that they benefited a lot and were deeply inspired.
Lv Yihui, a graduate student at School of Marxism: What impressed me most in this lesson was Professor Li Jiang's mention that contemporary college students must not only learn the textbook knowledge, and learning should not only end on the textbooks, but should go out and participate in various research activities. As a graduate student, I want to strengthen my ability to apply theoretical knowledge, continuously improve my ability to think independently, analyze and solve problems, enhance my comprehensive strength, and become a high-quality talent with both major knowledge and political integrity in the new era.
Li Yang Baihe, an undergraduate student at School of Management Studies: As a freshman from Xinjiang, the hub of the Belt and Road, it is my honor to attend such a class. Through Secretary Li's lecture, I have come to understand more that as a college student, we should closely integrate our study and work with the future of our country and the interests of the people, support Chinese-style modernization with our passion and energy, and strive to become high-quality talents who are useful to our country and our hometown.
Zhou Zihan, a student party member of School of Urban Railway Transportation: I attended a special lesson today, and I was deeply touched and rewarded. As a student Party member, I should integrate theory with practice and apply it to my own study and life, and at the same time give play to the exemplary role of Party members as pioneers, actively drive my classmates, learn more theoretical knowledge, and contribute to the construction of our country, our society and our university.