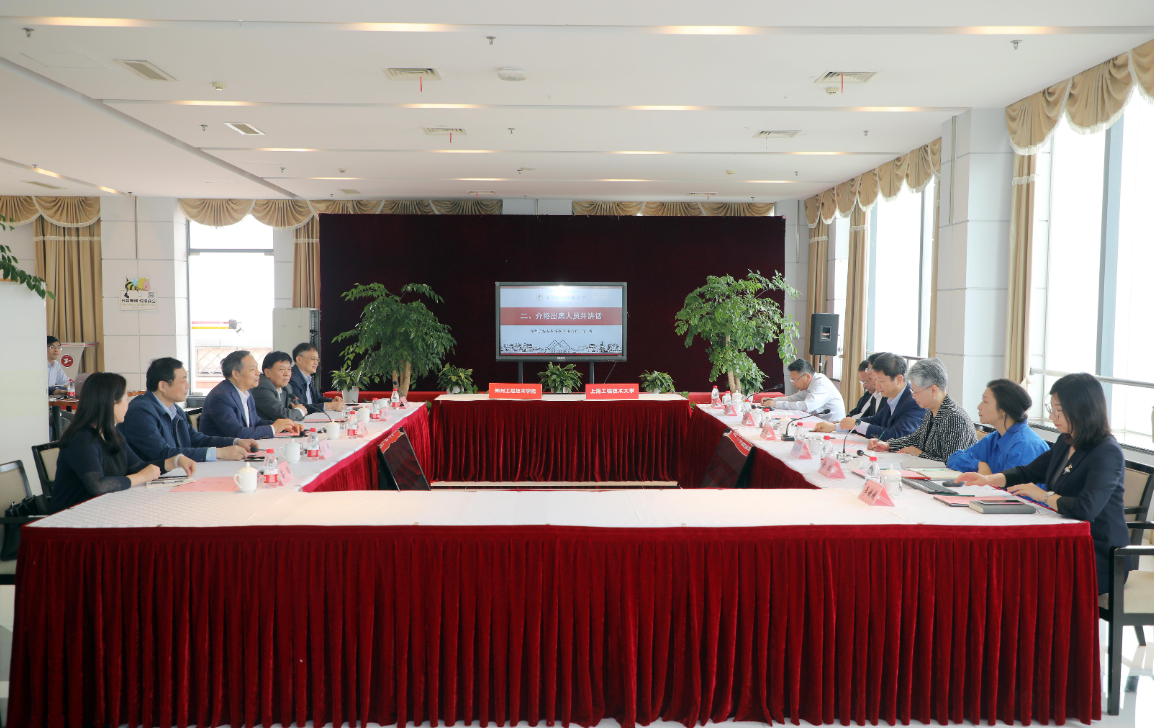 On the morning of May 12, an exchange meeting between SUES and Zhengzhou University of Technology (ZUT) was held on the 19th floor of the Administrative Building on Songjiang Campus and the comprehensive strategic cooperation agreement between the two parties was renewed. Li Jiang, Party Secretary of SUES, and Gan Yong, Party Secretary of ZUT, attended the meeting, and the heads of relevant functional departments of the two universities also participated in the event. The meeting was presided over by Men Yanping, Deputy Party Secretary of SUES.
On behalf of SUES, Secretary Li Jiang extended a warm welcome to Secretary Gan Yong and his delegation. He pointed out that the two universities have similar names, parallel disciplines and close affinity. Since the signing of the comprehensive strategic cooperation agreement, the two universities have continuously deepened exchanges and achieved good results. He put forward three suggestions for further deepening the cooperation between the two universities. First, the two universities shall sign a new round of strategic cooperation framework agreement to realize "complementary advantages, resource sharing, mutual benefits and common development". Second, the constant communication and exchange of visits between the two universities should be strengthened to ensure the implementation and smooth progress of the cooperation agreement. Third, it is hoped that the two universities will give full play to their functions and missions and make contributions to better serving the overall situation of the national and regional economic and social development.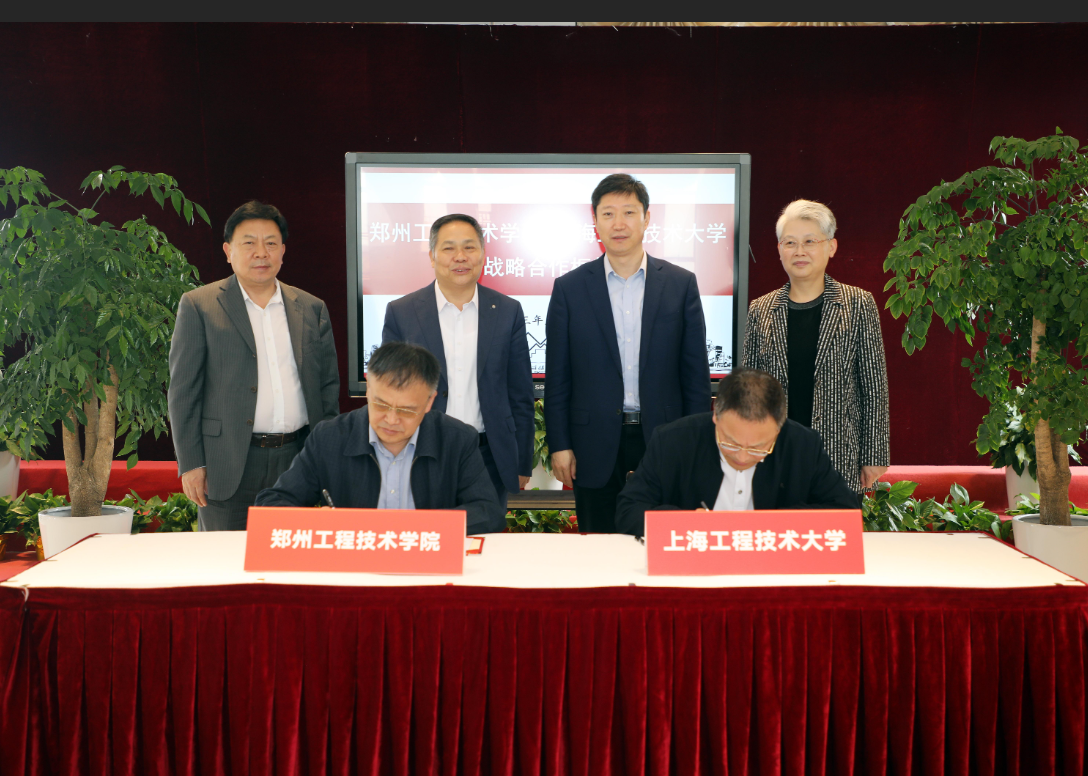 Secretary Gan Yong introduced the development history, school-running characteristics and discipline construction of ZUT. He hoped that the two universities can take the opportunity of signing a new round of strategic cooperation framework agreement to actively promote the depth and breadth of cooperation and exchanges in discipline construction, new engineering specialty construction, personnel training, international cooperation and exchange, academic backbone training, curriculum system construction, national-level teaching quality program application, faculty education program construction, to build a comprehensive, long-term and all-round strategic cooperative partnership, and to promote the development of the two universities to a new level.
Afterwards, the two sides also carried out interaction on disciplinary development, scientific research, program construction, personnel cultivation and other aspects.
Before the meeting, the delegation from ZUT visited the Project of Boeing 737-800 Simulator, the Joint Innovation Lab of 5G+ Artificial Intelligence Application, the Lab of Intelligent Garment Customization, and the Comprehensive Experiment Center of Virtual Reality of SUES.