The official website of Russian Academy of Natural Sciences (RAEN) recently announced the list of newly elected members. Professor Deng Shengxiang from School of Mechanical and Automotive Engineering of SUES was elected as a foreign member of the RAEN after a rigorous academic evaluation and selection process, including member recommendation, formal examination, material review, defense, section selection and presidium deliberation.
The President, Executive Vice President and General Director of Development of the RAEN sent a congratulatory letter to Prof. Deng Shengxiang, congratulating him on his election as a foreign member of the RAEN and expressing the hope that Prof. Deng will dedicate himself to creative and fruitful scientific and technical cooperation for the sustainable development of Russia and China.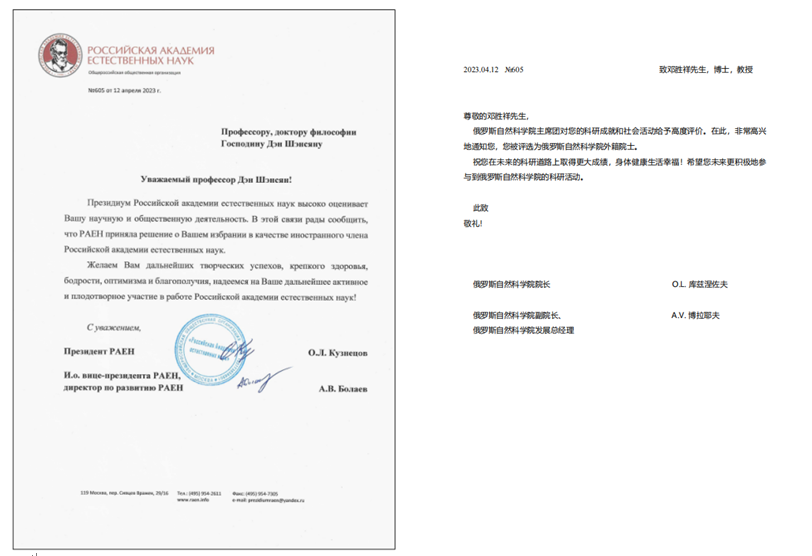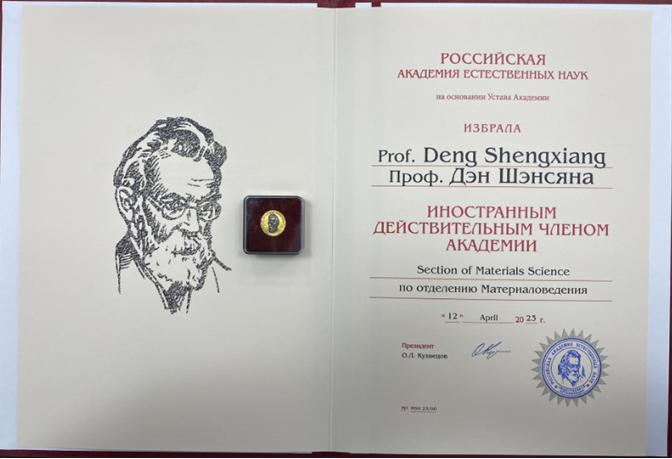 The election marks a leading role in the world that Prof. Deng Shengxiang's academic achievements and influence have made him, which injects impetus and vitality into the development of SUES in academic research. Prof. Deng will power an enormous contribution to our future scientific endeavors in the field of energy development by leading SUES to explore profoundly and extensively in the fields of energy development, utilization, and conservation.

Russian Academy of Natural Sciences is the largest Academy of Sciences in Russia recognized by the United Nations, and its members are scientists and experts who have made great achievements in the natural sciences and humanities with significant academic influence. RAEN has 18 Nobel laureates, more than 270 members of Russian Academy of Sciences, more than 30 members of Russian National Academy of Medical Sciences and more than 20 members of other academies of sciences. It has issued certificates to foreign members from 47 countries.