Green and Low-Carbon Innovation Forum, one sub-forum of the 2023 Pujiang Innovation Forum was held in Shanghai Hongkou District on Sept.11. Shanghai Deputy Mayor Liu Duo and Zhu Xuehua, Director-General of the Department of Science and Technology for Social Development attended the opening ceremony and delivered speeches. The forum was hosted by Shang Yuying, Vice Secretary General of Shanghai Municipal People's Government. Yu Tao, President of SUES was invited to attend the forum and signed the quadrilateral cooperation agreement on behalf of the University, while Xia Chunming, Vice President of SUES, participated in the relevant activities.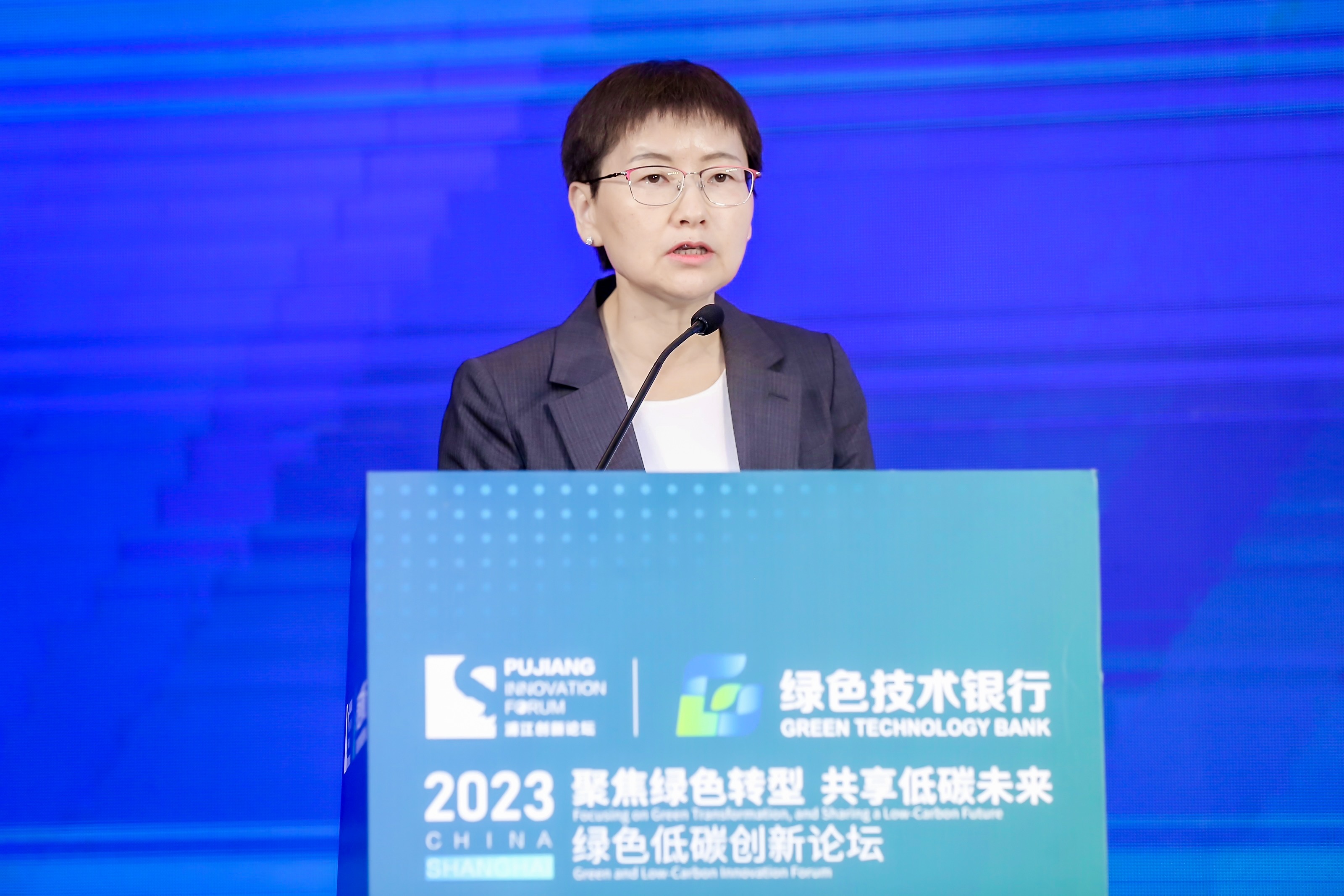 Deputy Mayor Liu Duo indicated in his opening speech that green and low-carbon development is related to the future of the whole world. In recent years, under the guidance of Ministry of Science and Technology and other national ministries and commissions, Shanghai has made significant progress in accelerating the construction of scientific and technological innovation centers with global influence, building national emission exchange hubs with exertion, and continuously promoting the green and low-carbon technology innovation and transformation. Liu said the total number of green patent applications in Shanghai has reached 13,000, with 79 green factories, 7 green supply chains, 6 green industrial parks and 57 green products recognized at the national level. Besides, Shanghai has attracted a number of platforms and institutions to settle down such as Shanghai Low Carbon Technology Innovation Functional Platform, Green Technology Bank, and Shanghai Environment and Energy Exchange.

Zhu Xuehua expressed in his opening speech that Ministry of Science and Technology will steadily promote the decision-making and deployment of carbon peak and carbon neutrality, provide scientific and technological support for it to be implemented as planned.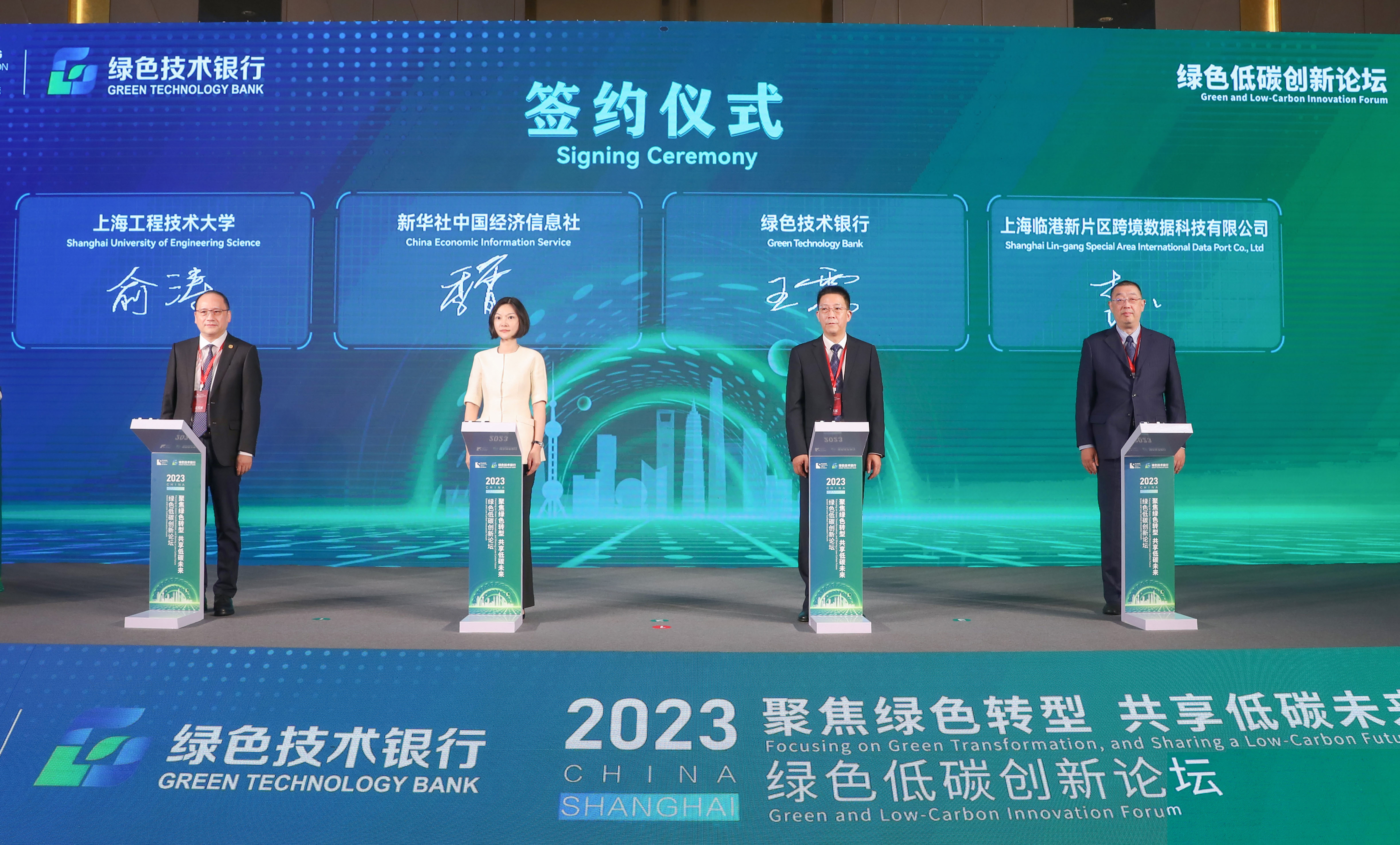 On behalf of SUES, President Yu Tao signed a quadrilateral cooperation agreement with China Economic Information Service, Green Technology Bank, and Shanghai Lin-gang Special Area International Data Port Co., Ltd, to jointly promote the research and marketization of green credit products.

In terms of serving the green industry chains, the four parties will base on green credit and ESG evaluation data for cooperative research on domestic green industry chains, focusing on clean energy, energy saving and environmental protection, green transportation, green building and other fields. Consequently, these efforts will provide diversified investment and financing references for the green industry so as to promote green transformation of the industry chains. As for boosting going out, the four parties will cooperate in researching and developing green credit information products for foreign trade in the areas of bulk commodities, electromechanical products, fine chemicals and other trade areas to help Chinese enterprises grow stronger in overseas markets.