On September 7th, 2023, a significant milestone was achieved as the Energy and Power Engineering program at School of Mechanical and Automotive Engineering successfully completed the on-site review for international program accreditation by ASIIN. The program's pursuit of ASIIN accreditation began in May 2019 as part of SUES's commitment to enhancing program development, promoting its unique features, improving the quality of talent cultivation, and deepening educational reforms. The goal was to achieve international recognition for the quality of engineering education offered by SUES. From March 24 to 26, 2021, the Energy and Power Engineering Program underwent an online review by the ASIIN accreditation experts, followed by continuous improvement and refinement.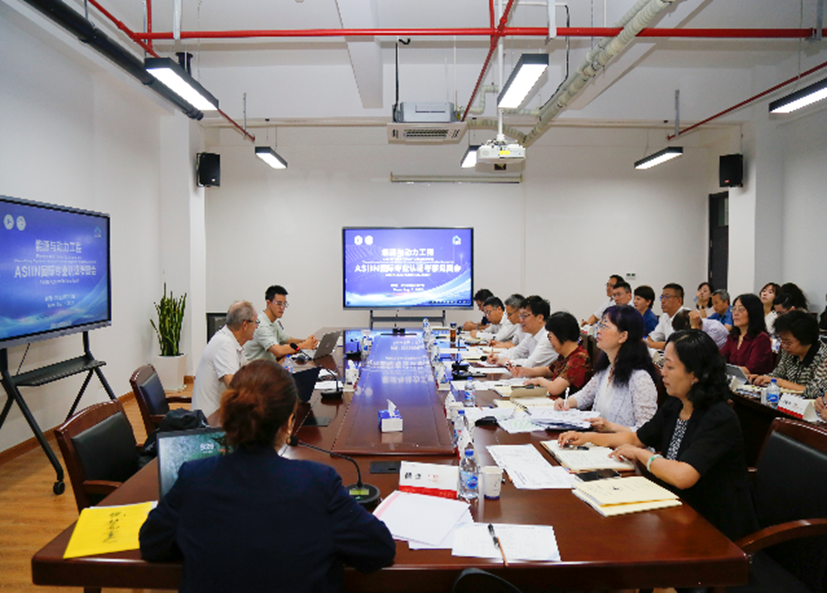 At 9:00 AM on September 7th, the accreditation panel meeting was convened at room 8B604 of School of Mechanical and Automotive Engineering. This meeting brought together a distinguished panel of experts, including Vice President Xia Chunming, Mr. Bernd Muehe, an ASIIN certification expert and former Head of ABB Power Products Division in China, and Tao Yiran from Shanghai Jiao Tong University. Additionally, key representatives from various departments of SUES, including the Office of the President, Academic Affairs Office, Quality Office, International Cooperation Office, Human Resources Office, Planning Office, Finance Office, and Student Affairs Office, were in attendance. This important certification review meeting was presided over by Director Kuang Jianghong of the Quality Office (Center for Faculty Development)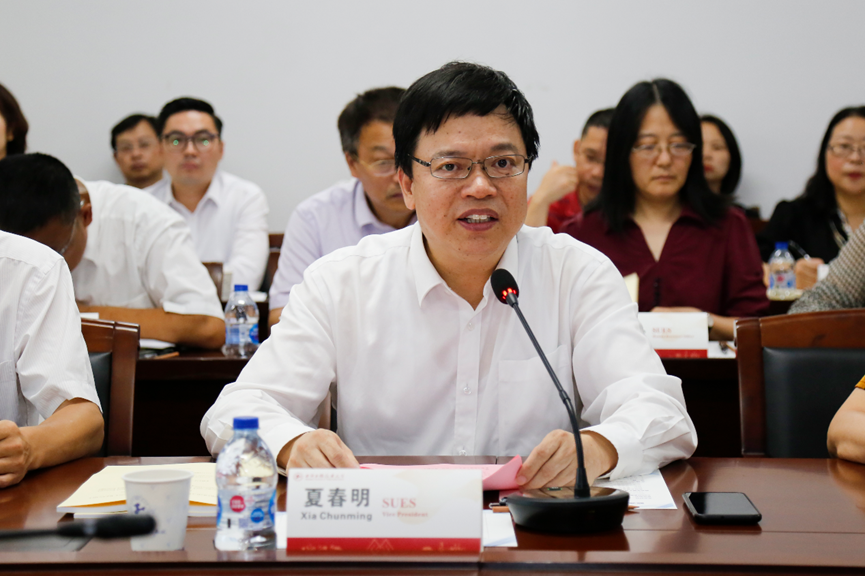 Vice President Xia Chunming warmly welcomed the expert panel, and he delivered an informative presentation highlighting SUES' rich history, visionary development goals, strategic strengths, and educational and research initiatives. He underscored the SUES' unwavering commitment to internationalization and its innovative Four Synergies education model, fostering collaborations between academia, industry, and research. He also emphasized the importance of international program accreditation, strengthened global partnerships, and the establishment of robust quality assurance mechanisms to ensure the ongoing growth of academic programs. SUES views this international accreditation as an opportunity to enhance program quality and contribute to national strategies, industry needs, and local economic development through the cultivation of top-notch talents.

Dean Fang Yu of School of Mechanical and Automotive Engineering provided a concise overview of the School's developmental journey, academic department structures, global collaborations, industry partnerships, and the University's dedicated approach to student education. Dean Fang placed special emphasis on the Energy and Power Engineering program, detailing its unique features and the program's continuous improvement efforts in line with ASIIN accreditation standards. He welcomed questions from the expert panel, assuring them of the school's commitment to internationalization and ongoing program enhancements.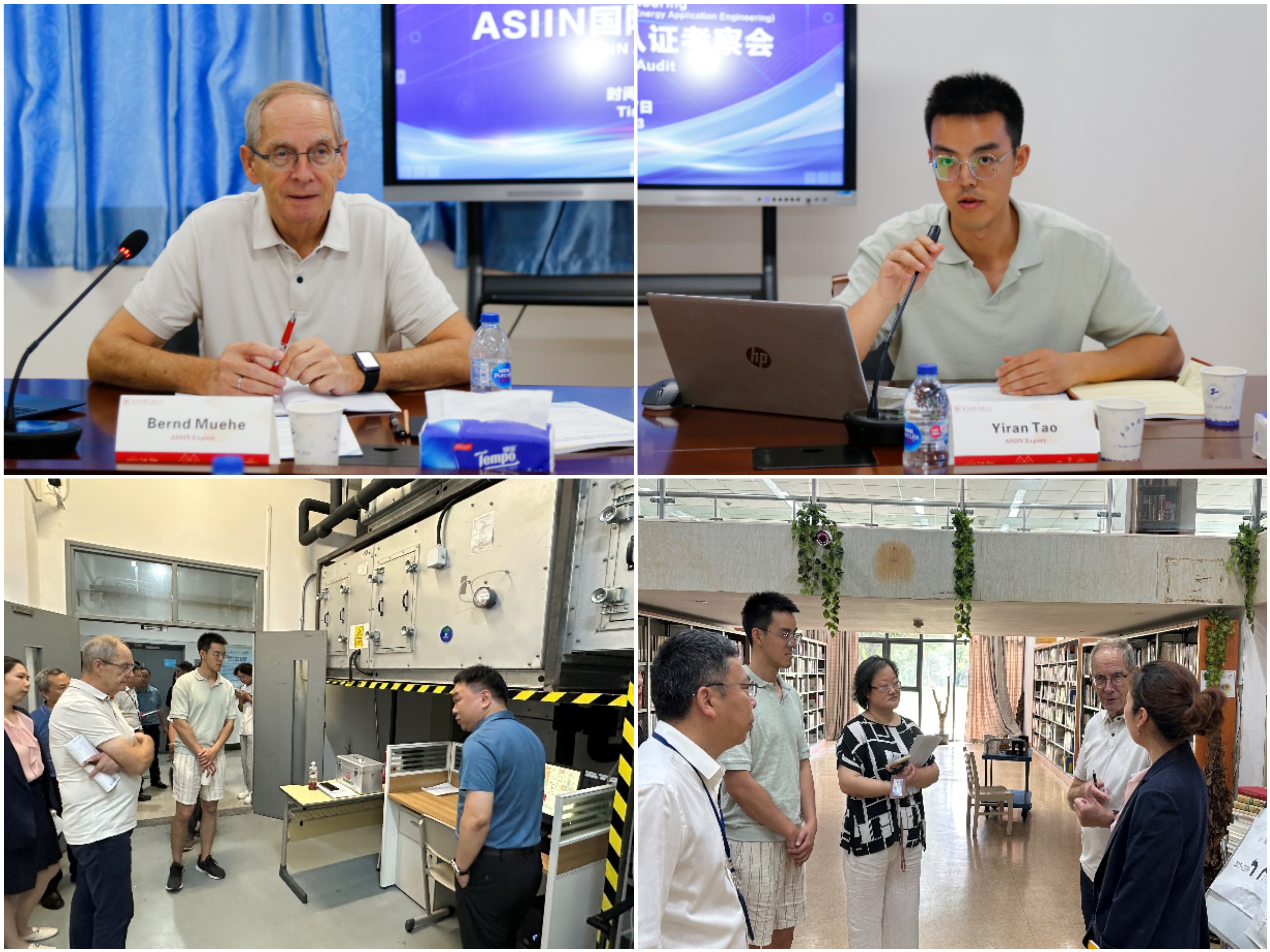 Mr. Bernd Muehe, a respected member of the expert panel, shared insights into the accreditation process for the Energy and Power Engineering program and commended the University's previous accreditation endeavors. The on-site review featured engaging faculty discussions, interactive student forums, and thorough inspections of teaching resources. The expert panel acknowledged SUES' comprehensive quality assurance system, which provides an optimal environment for achieving educational goals. They applauded the SUES's dedication to faculty qualification and training, fostering a high-quality teaching staff. Additionally, the panel recognized the University's rich library resources and well-structured laboratories as valuable assets for students. Furthermore, the expert panel provided constructive suggestions for further improvements, including enhancing transparency in the evaluation system, promoting voluntary student participation in evaluations, and fostering leadership skills among faculty members. They encouraged the development of a teaching feedback system and the creation of a English website for the program. To bolster the student experience, the panel recommended strengthening communication between senior and junior students and inviting industry executives to share their insights through lectures and workshops, thus facilitating meaningful interactions between students and the business community.

Vice President Xia Chunming expressed heartfelt gratitude to the expert panel for their diligent work and invaluable guidance throughout the accreditation process. He emphasized the profound impact of their discussions and insights on advancing SUES' teaching, research, and management standards. He also looked forward to future collaborations with prominent companies like ABB. SUES sees this international professional accreditation as an opportunity to continuously improve the quality and depth of its programs, aiming to elevate both program development and overall teaching standards to new heights.