On November 11, Kurasov Sergey, Rector of Moscow State Stroganov Academy of Design and Applied Arts visited SUES. Xia Chunming, Vice President of SUES, received the visiting guests at Conference Room 204 of the Administration Building. The discussions were attended by leaders from International Cooperation and Exchanges Office, School of Art and Design, International Institute of Creative Design, and School of Textiles and Fashion.
Vice President Xia Chunming warmly welcomed Rector Kurasov Sergey and his delegation, he introduced the international cooperation and exchange of art disciplines at SUES, as well as the internationalization of education and SUES recent achievements. He pointed out that, in accordance with the educational principle of integrating industry and education, art and industry, the art schools of SUES have successfully utilized the distinctive qualities of their fields in talent development, scientific research, social service, cultural persistence, international cooperation, and exchanges. SUES adheres to the principle of conducting academic affairs with a receptive mindset. It is hoped that this meeting will make it easier for the two universities to work together more on things like scientific study, talent training, and exchanging faculty and students. It will also create more chances for international education and exchanges for the faculty and students of both universities, while fostering continued growth of their mutual aid.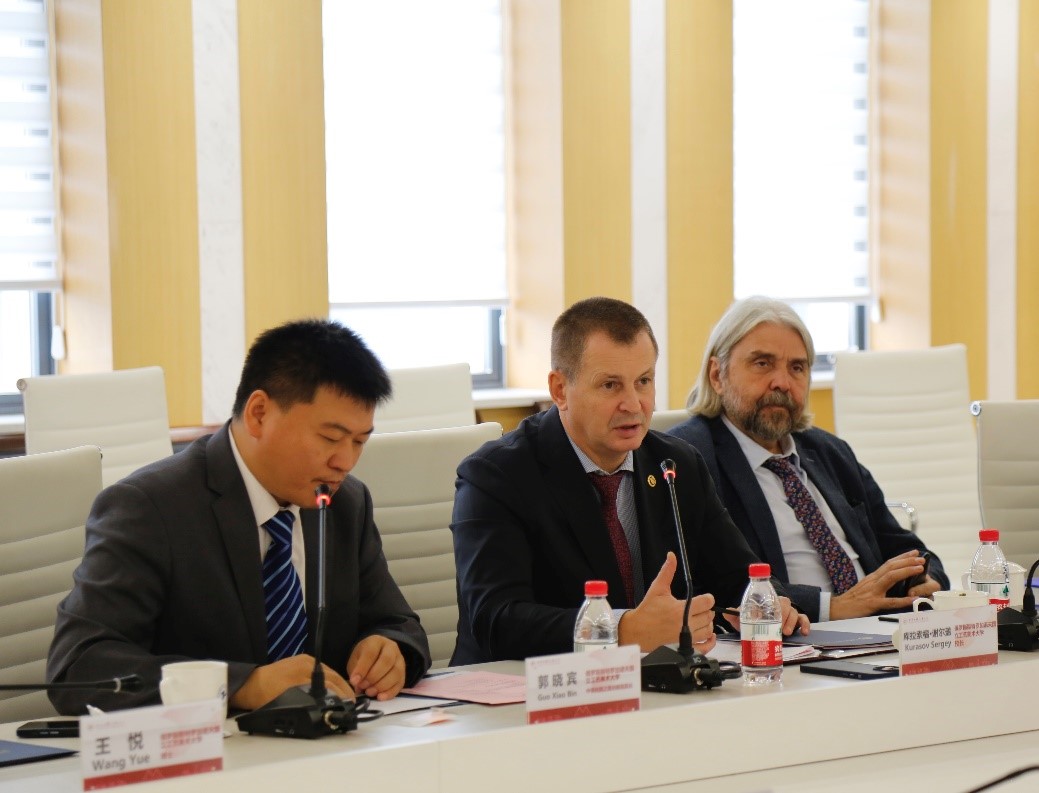 Rector Kurasov Sergey expressed his gratitude for the warm reception of SUES and introduced the history and running characteristics of Moscow State Stroganov Academy of Design and Applied Arts. He mentioned that Moscow State Stroganov Academy of Design and Applied Arts ranked first among Russian industrial art universities, and is one of the oldest industrial art universities in Russia, with industrial design, jewelry design, graphic design and other related majors being famous in the world in the field of applied art teaching. He is looking forward to providing teachers and students from both sides with a wider range of academic resources and reciprocal exchange opportunities through cooperation with SUES.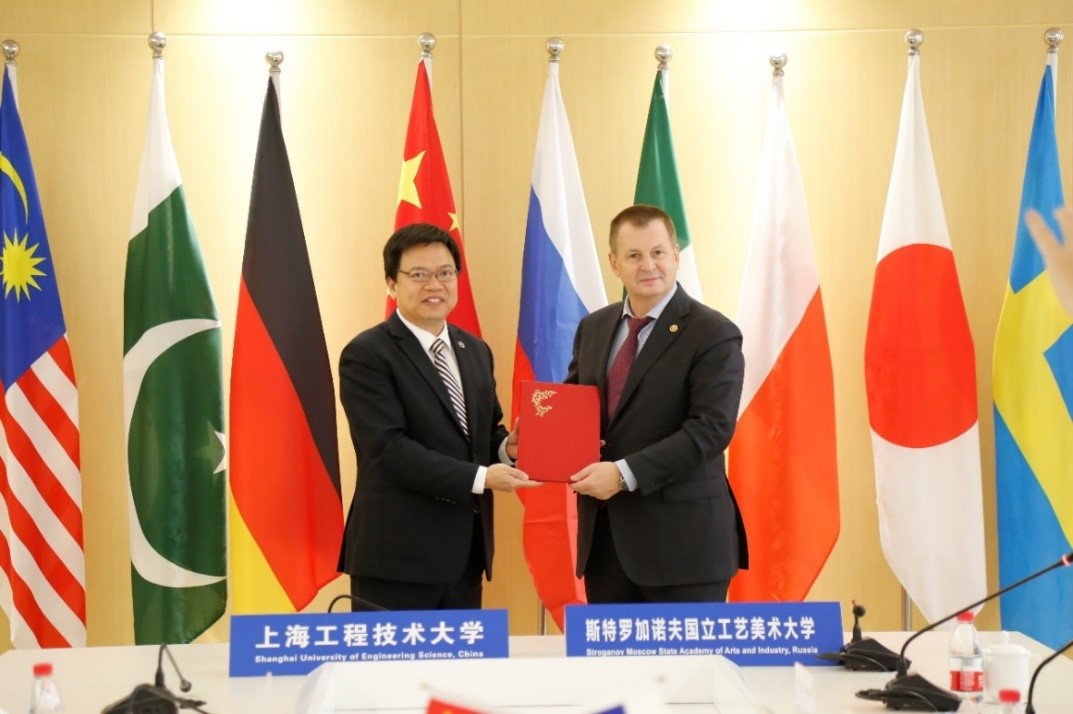 At the meeting, the two universities held a cooperation agreement submission ceremony, the establishment of a partnership between the two sides will build a broader platform for academic exchanges between faculty and students of the two universities, and promote the common development of the two sides in the field of art disciplines in the areas of teaching, scientific research and cultural exchanges.
During the visit, Rector Kurasov Sergey and his delegation visited relevant laboratories and exhibitions of works of SUES, and visited the Industry-Education Integration Building on Changning Campus. It is believed that with the joint efforts of both sides, the cooperation between the two universities will achieve more substantial results and make positive contributions to the prosperity and development of higher education of the two universities.