From November 5 to 10, the 6th China International Import Expo (CIIE) was held at National Exhibition and Convention Center (NECC), Shanghai. SUES mobilized 140 student volunteers to build an outstanding volunteer team for the event. Nicknamed "little leaves", they have welcomed visitors from all over the world with professional services.
On November 8, President Yu Tao and Vice President Zhu Xiaoqing, accompanied by Wang Jiang, Deputy Secretary of Shanghai Municipal Committee of the Communist Youth League, visited the "little leaves" who worked at the Cultural and Creative Hall, the Exhibition Pavilion, and the Technical Equipment Exhibition Area. SUES leaders communicated with the volunteers warmly and asked about the work of the "little leaves". In the dialogue, "little leaves" said that they felt honored to participate in the CIIE during their university years.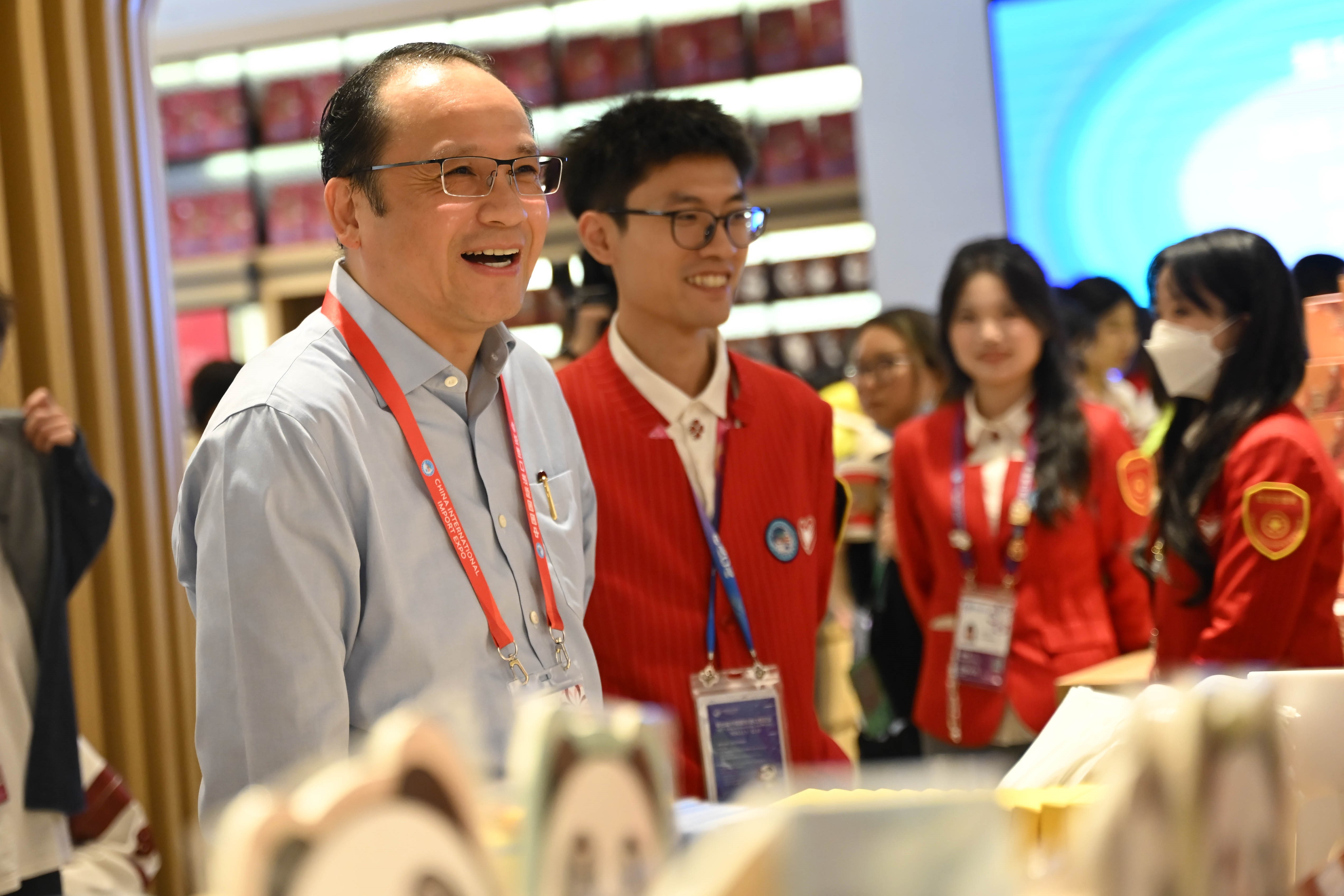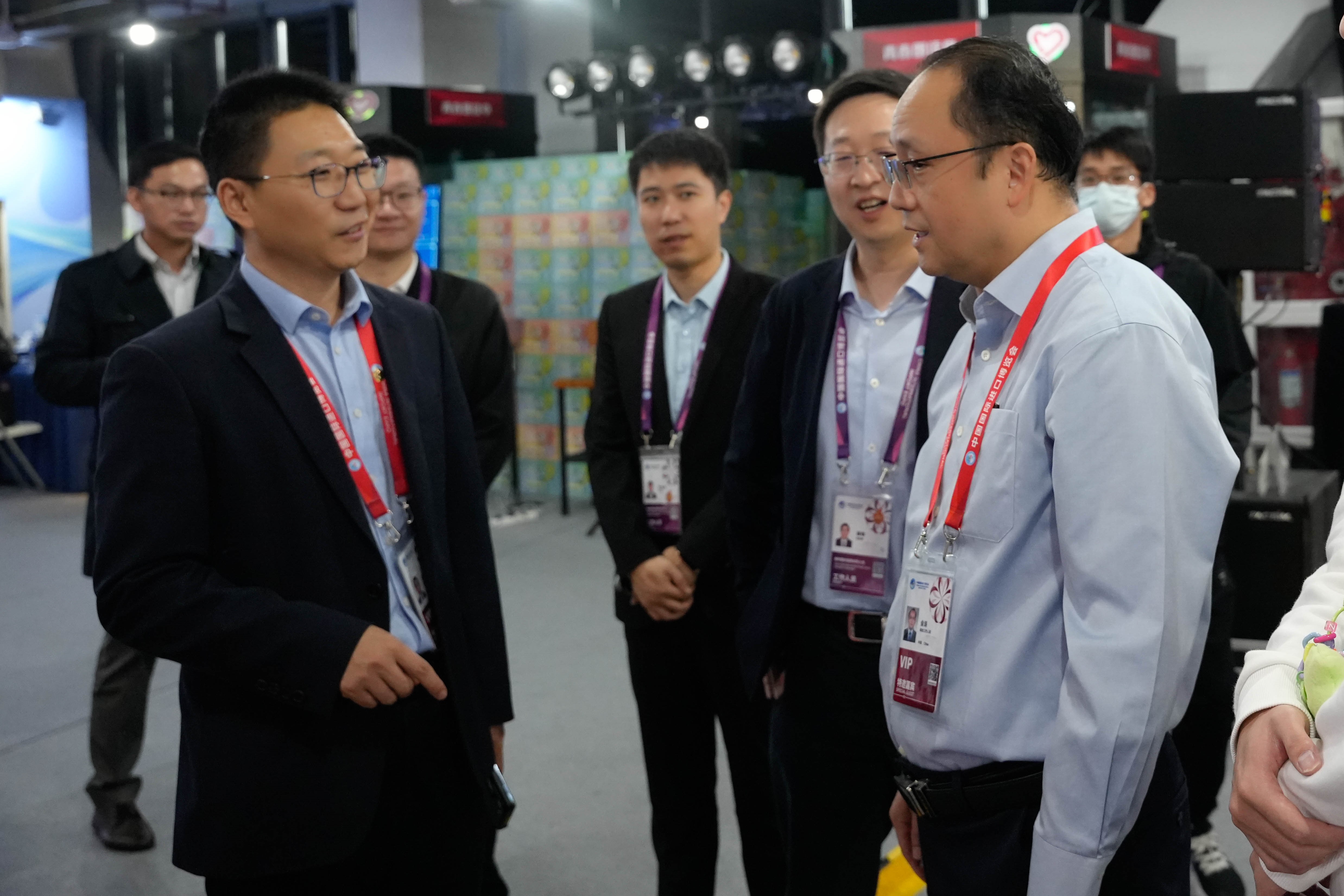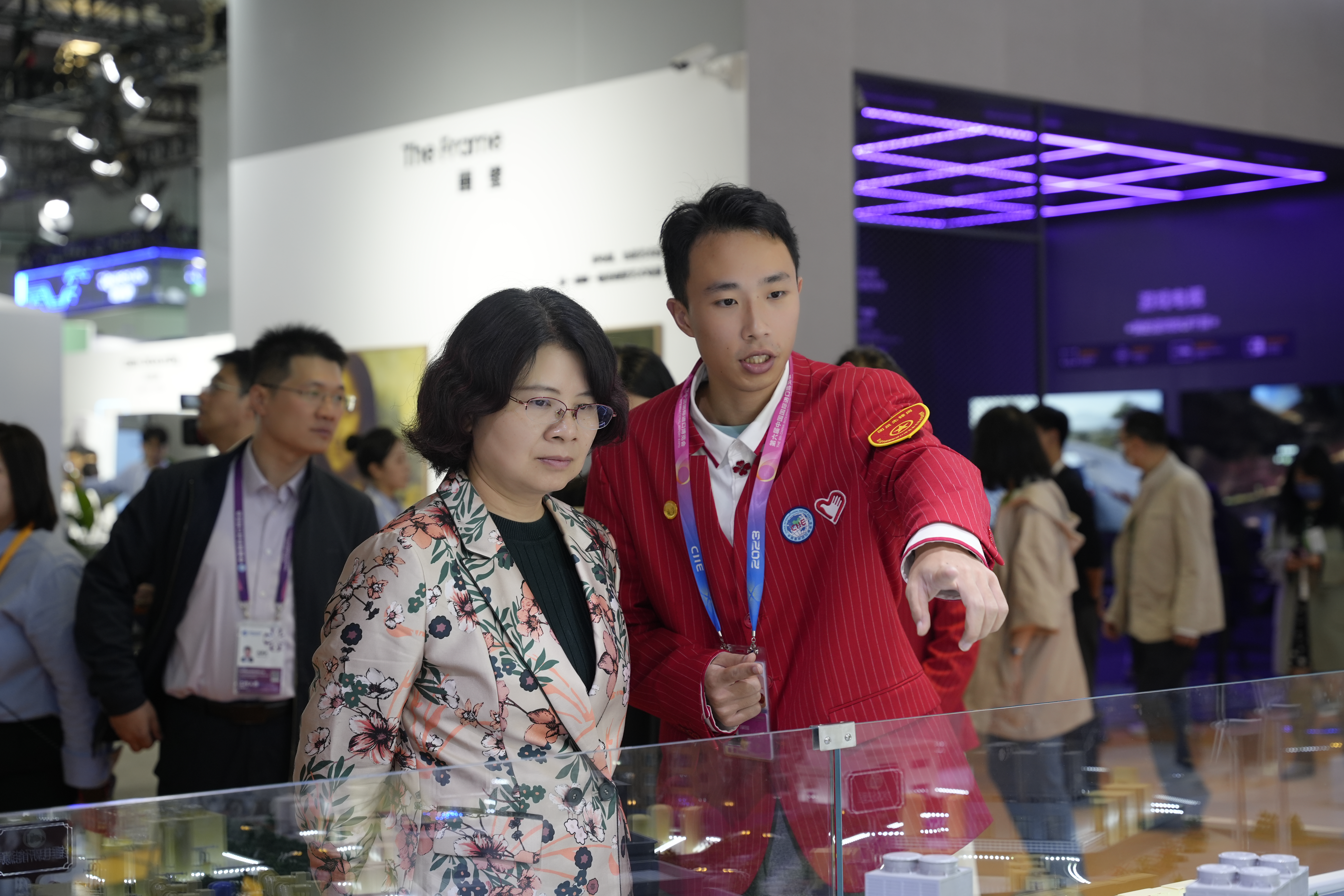 President Yu Tao and his team also paid a visit to the Volunteer Home. Wang Jiang, Deputy Secretary of Shanghai Municipal Committee of the Communist Youth League, introduced the relevant functions of the Volunteer Home, especially the use of big data technology this year to better manage the health and diet of volunteers, which had brought the digital group management to the extreme. He expressed that the dedication and selfless efforts of volunteers played a very important role in the successful opening of this grand event. President Yu thanked Shanghai Municipal Committee of the Communist Youth League for the careful organization of volunteer work and the care for the "little leaves", stressing that the Volunteer Home had provided a very good platform for the communication of volunteers from various universities, and this event had provided a broad stage for college students to broaden their vision and display their talents.

President Yu Tao put forward three expectations for the volunteers: The first is to have the CIIE as a learning opportunity to witness the prosperity and development of the motherland. As an international event to promote the encounter between China and the world market, the CIIE can effectively fill the unknown areas in the learning process of volunteers. Students should absorb the vigorous power of the CIIE's openness and cooperation and learn more skills. The second is to make good use of volunteer service as a communication platform to contribute to others and the society, and realize self-value. The third is to complete the service of CIIE with full spirit and enthusiastic service attitude. He reminded the volunteers to take care of their health while working hard, and once again commended the "little leaves" for showing the image of SUES youth to the world through volunteer service.
In the following communication session, based on their own experiences, the volunteer representatives shared their understanding and explained the significance of hosting the CIIE from the perspective of youth, and passed on the spirit of volunteerism to other volunteers, to meet the challenge with the best performance, thus highlighting the responsibility of young people in the new era.